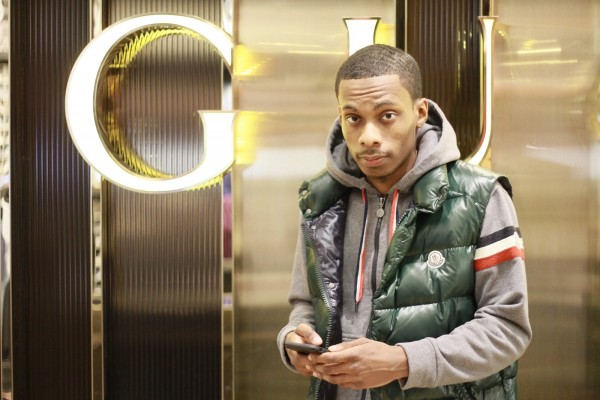 Born and raised in Bronx, New York, Sha-Bengez is a talented rapper who has built his strong place in the music industry in a short period of time. Bengez got inspired to make music at a young age and has gone on to make various songs with different moods for any listener. By the age of 25, he had already made a name for himself as an independent artist and began to attract listeners from 32 countries worldwide. His most recent single "Shawty" features amazing vocals by the artist and groovy beats throughout. It is well-received by both fans and critics alike.
Some of his previously released singles include Lost Alil and Get Back, two explicit songs that showcase Sha-Bengez unapologetic, and unfiltered opinion, put in the form of hard-hitting lyrics. The song "Get Back" also describes the struggles of his life and how he held his head high up, in all the adverse situations, to come out stronger, and better.
Sha-Bengez developed a deep interest in music in his childhood, listening to the likes of JayZ, Tupac, and Biggie among other iconic rappers and Hip Hop singers. He is also inspired by singer s like Jadakiss, Dipset, Fabulous, Max B, French Montana & Meek Mill. "I think their music is very relatable. I always found there sounds to be something I want to do", says Sha-Bengez. Talking about the kind of music he wants to make, Sha-Bengez adds, "I want to convey with my music to chase your dreams, don't let anyone stop you from reaching your goals and always push forward, Never stop."
Sha-Bengez recorded his first track on a cheap microphone when he was in middle school. Then he bought a better microphone in High School to record a couple of songs, which later got attention from around the school. After having his first tryst with stardom in school, he went to college but only after two semesters, he dropped out to pursue music in full time. At this point, he realized that music is his true passion and he has to dedicate himself completely to it, for building a promising future in the music industry.
Sha-Bengez is currently working with his own independent label called "Chasing Bengez LLC" but he wouldn't mind partnering with a good label if it gives him the right push forward in the industry.
Listen to all music by Sha-Bengez on Spotify and Apple Music.
Media Contact
Company Name: Chasing Bengez LLC
Contact Person: Sha-Bengez
Email: Send Email
Country: United States
Website: www.chasingbengez.net