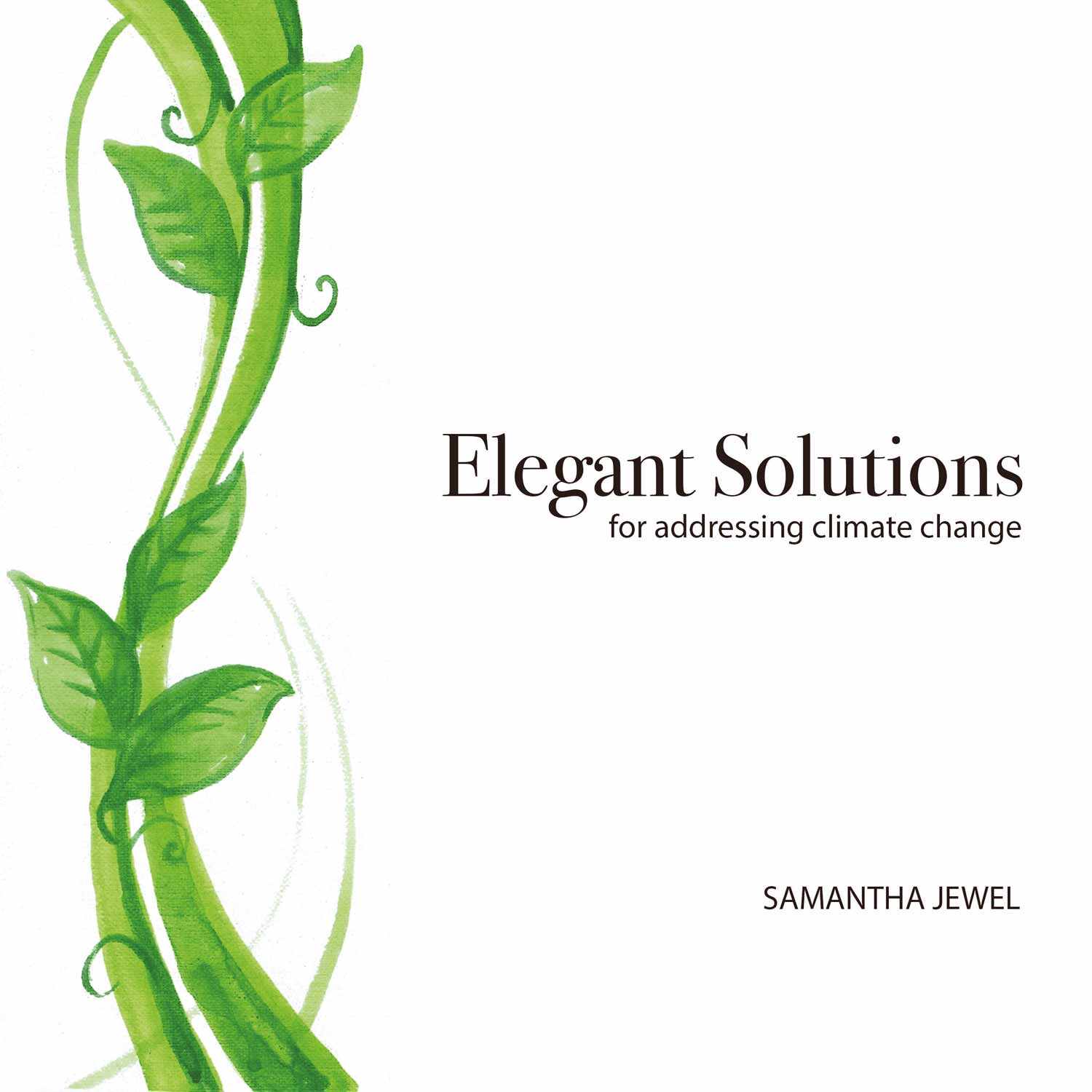 "Jewel addresses many topics with hard knowledge on the impact of our destructive decision on the environment and our food sources."
Samantha Jewel has been an activist for climate change since the late 1990s with the outbreak of Mad Cow Disease. She recognized the need for changes then, and now with the global pandemic of COVID-19, she says it is increasingly more important that changes occur and addresses the issues in her book "Elegant Solutions for Addressing Climate Change."
Melbourne, Australia – March 31, 2020 – Skeptic or not, the earth is affected by what we do, and often, our actions can be detrimental to the environment, according to the author, speaker, and activist Samantha Jewel. Jewel says, "There are plenty of people who don't believe that climate change impacts us and turn away from the problem. I contend that if you eat, you are involved." In her book, "Elegant Solutions for Addressing Climate Change," which is available in six languages, Jewel addresses many topics with hard knowledge on the impact of our destructive decision. "We stand on the brink of global outcome that threatens not only our very basic requirements but also our very ability to survive. We may all be eating ourselves into starvation," Jewel says. "I wrote this book to describe how our survival and our smallest actions create a butterfly effect."
Jewel has been an activist for climate change since the late 1990s with the outbreak of Mad Cow Disease. She recognized the need for changes then, and now with the global pandemic of COVID-19, she says it is increasingly more important that changes occur. "Until now, it has been about government and multi-national players following systems, processes, and structures of their making, coupled with a massive loss of trust in the media," Jewel says. "However, a subtle shift in power and information accessibility has flipped the models for participation, poised for the revival of a counterforce – the upswell of ideas, techniques, unity, and elegance to address a very serious topic with far greater of an impact. The bottom line is, if we keep doing what we've always done, we'll continue to get what we've always got… and we want that to stop. People feel scared and isolated during this pandemic. We must address the reasons why and children need to know why this is happening. Everything is connected."
Not only did Jewel publish "Elegant Solutions for Addressing Climate Change," she also wrote "The Adventures of Celine and Alice," for ages three to six, and The Song of the Underworld," for ages nine through thirteen, which are two picture books for children that relate to climate change as an adventure into the world of microbe battles.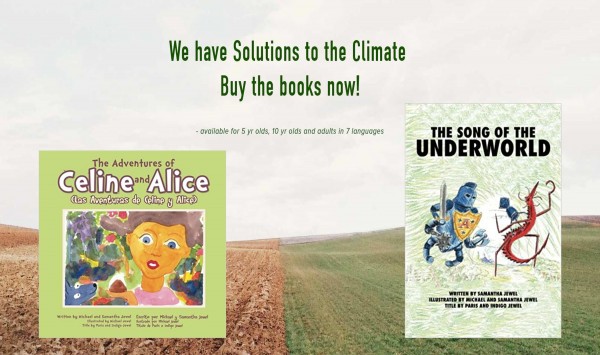 REVIEWS
"I finished reading Elegant Solutions last night, and it was great! I'm going to share it on my Meteorologist Facebook page. I'd love for someone that is against funding climate change and sustainable solutions to read it. It put the science in a more understandable read." – Jessica Medlin, Meteorology PHD
"Elegant Solutions is a thoroughly engaging, highly informative, easily readable book posing achievable solutions for addressing the climate issue through the food we eat and the way we grow it."
ABOUT THE AUTHOR
Samantha has been dedicated to solving climate change and healing microbial imbalance on the planet for over twenty years. Samantha lives in Melbourne with her two sons; Indigo and Paris Jewel, and is a practicing artist of over thirty years.
Contact the Author
Website: www.samjewel.com
Email: info@samjewel.com
Facebook: https://www.facebook.com/Elegant.Solutions.For.Life?ref=ts
Linkedin: https://www.linkedin.com/in/samanthajewel
Media Contact
Company Name: Absolute Author Publishing House
Contact Person: Kelly Cheatum
Email: Send Email
Phone: 504.467.7181
Address:1123 Williams Blvd
City: Kenner
State: LA
Country: United States
Website: www.absoluteauthor.com