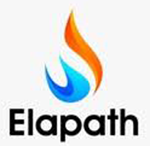 ElapathEnergy Services works with its specially designed and developed QHSE integrated management system.
15th April, 2020 – Today, Elapath Energy is regarded as one of the first established oil and gas service providers in UAE, due to its standards and quality delivery in gulf areas which helps in attaining customers' confidence. Its strategic market position, quality services and satisfied customers, has resulted in the company's move to the United States of America, where its main branch is situated; it has now spread its services in various regions of the world. ElapathEnergy company has years of experience, expertise in upstream and downstream operations, laced with a workforce of more than 100 headcounts.
Elapath Energy provides advanced energy services all over America, North Africa, South Asia, Middle East and Eastern Mediterranean. With its main headquarters located in New York, ElapathEnergy has giant business operations and has subsidiaries in Iran, Saudi Arab, Dubai, Oman, Kuwait, Cyprus, Algeria and Pakistan. The company also operates from Lebanon, Egypt, Greece and Montenegro where it has several sales network.
Although, Elapath Energy's central business is petroleum services, it is widely known as the leading local sponsor, agent, strategic partner of multinational contractors and manufacturers. Another feather in its cap is its position as an autonomous member of the petroleum board in Dubai.
Elapath Energy has been established as a reliable service provider that has skillfully generated reliable strategic partnerships in the world market in the form of agreements and joint ventures with leading industry tycoons.
Spending time in the market and establishing itself as a brand has not been an easy feat. To achieve this, quality has to be delivered and optimum customer satisfaction has to be attained. Elapath Energy Oil and Gas Services, works with its specially designed and developed QHSE integrated management system and has made it the most essential DNA for its business.
Services Offered by Elapath Energy:
Tubular Running
Oil Storage Tanks
Completion Sub-Assembly
Controlled Pressure Drilling
Air Loop and H2S Safety
Integrity and Corrosion Engineering
Plant and Pipeline Maintenance
Jetty Berthing

Supplies Delivered by ElapathEnergy Oil and Gas Services
Within the industry, the company operates as one of the key local distributors through its reliable, trustworthy, durable and world class manufacturing agencies. Below are the supplies done by ElapathEnergy:
Petroleum
Process
Safety
Apparel
The team at ElapathEnergy is highly skilled, professional and courteous. Ready to provide quality services to its clients.
Media Contact
Company Name: Elapath Energy
Contact Person: Media Relations
Email: Send Email
Phone: +1(917)268-6308
Address:131 W 33RD ST
City: NEW YORK
State: NY 10001
Country: United States
Website: https://elapathenergy.com/