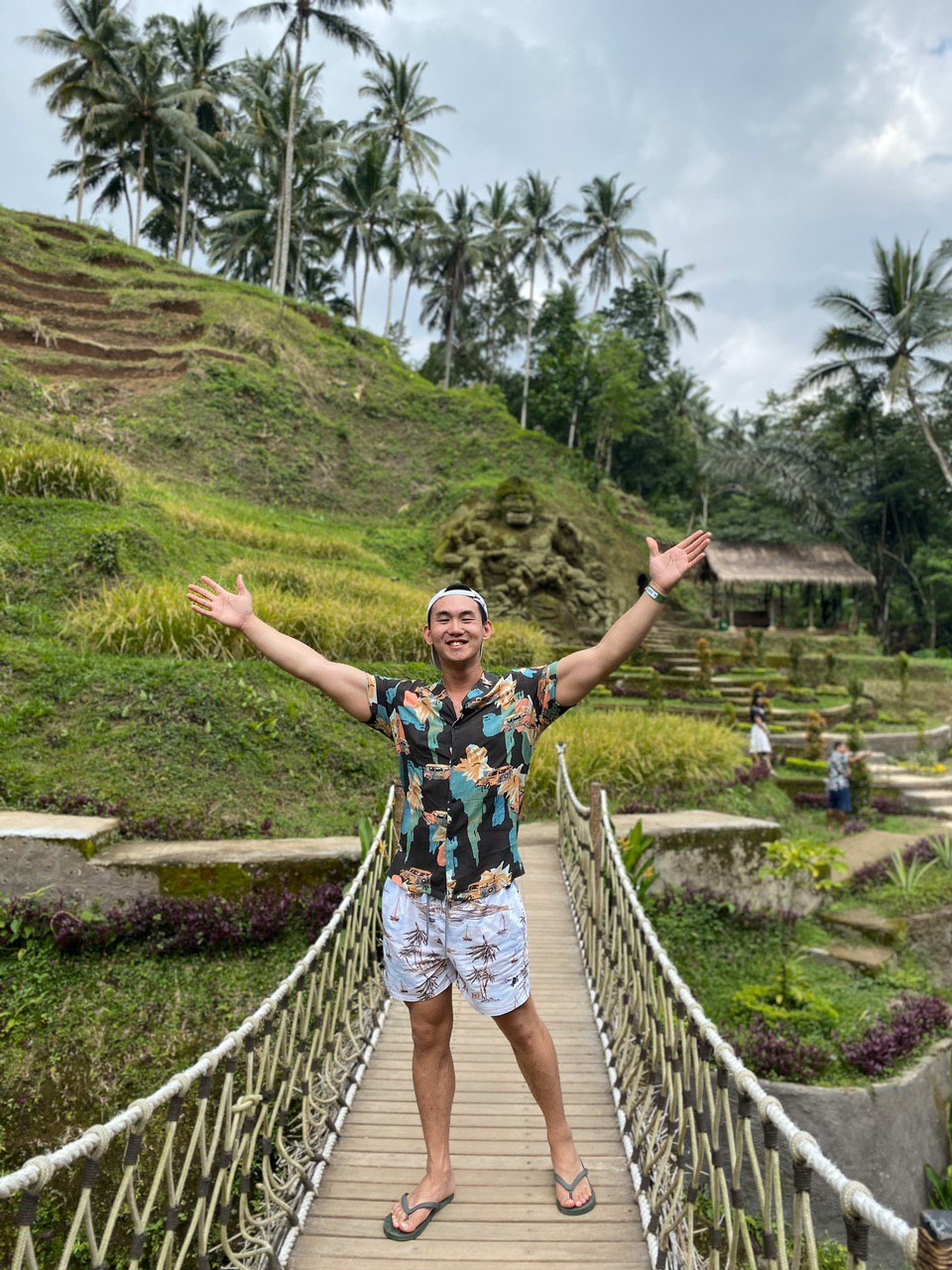 "Joel Chin is Bali as a lifestyle entrepreneur, Joel always advocates that when you make money you enjoy it and you share it with the people that matter most to you. It was always about making the world a better place and digital marketing was just an avenue which allowed him to do so."
Joel Chin a digital marketer at the age of 20 years old built a 7-figure valuation company while in one of the top universities in the world. His secrets are revealed below as the 5 keys to scaling and killing and digital marketing campaign out there. He has since become the authority figure in the Singaporean Insurance Agent consulting market as the top digital marketer in the field with over $2,000,000 in revenue sold in the past year alone.
Singapore – Funnel Doctor, Joel Chin and his team from Getbuzz Solutions Pte Ltd are helping consultants, coaches and business owners generate more quality leads by using a proprietary method of social media marketing called Funnelling.
Having helped their clients generate over $2 million in sales over the past year amidst the covid-19 crisis, he has since applied his expertise all over the field of digital marketing working with individual agents. He has since created over 10 MDRT agents (Top 5% of insurance agents in the world) at the ripe young age of 21. The consistency and crazy numbers were brought about by simple marketing tactics that were rarely used and even more rarely understood in the market.
His track record has been so consistent simply because of these few factors:
1. Utilizing the internet as what it is meant to be:
We constantly see using Facebook and Instagram ads to generate leads but with zero consistency and simple reason is this: They don't take into account user experience while running an advertisement. These big platforms don't care if the advertisement is the nicest thing in the internet, they don't care how much effort you put into filming this video or how much time and money you dumped into the copywriting. If the users don't have a good experience with your advertisement, then you will not have a good rating on the social media scale and inadvertently rank super low in the rankings. This forces you to a corner that you can't come out from and decreases the possible traction that your advertisement can actually have with your consumer.
2. Understanding the consumer at a deep level:
As you often hear, "the customer makes or breaks your business" and "only market to ideal customers" but how do you ensure you do that? Simply put it, you need to have a style of marketing that is suited specifically to your customers. When you market to doctors, talk like doctors do. Use their lingo, their language the way that they interact, their tone of voice and everything in between there. Ensure that as a doctor, you will resonate with this piece of article. With this kind of laser focused targeting, you are able to really hone in to the customer and ensure that every single marketing dollar isn't wasted. If you acquire leads at $1/lead and you make $5,000 per sale. It will basically cost you abotut $10 to make $5,000, a return of investment that you can never see elsewhere in the market aside from advertising.
3. Guerilla targeting in paid advertisements:
Instead of trying to rank for SEO which might take months, or breaking the bank to pay for ads, we use keywords that your target audience search for while trying to purchase. We focus on problems, competitors and answer the specific questions they might have. We give you very high-quality traffic, for less than 30 cents per traffic. We sell an average of $2000 worth of product 1 in every 15 visitors coming from 30-50 cent traffic. Selling a $2000 item for a cost of $7-8.
4. Massive retargeting and list building:
What a lot of marketers do is that they try to convert an ice-cold customer to become a hot client with 200~300 words and a simple online video. That's virtually impossible. What you need to do is to pique the potential prospect's interest and then allow him to have little commitments here and there before you convert him to an upsell product. E.g. The first purchase can be a$7 book. Then a $1,000 live event. Then finally have a proper $25,000 sit down 1-to-1 coaching with you as his mentor. That's how you should convert clients, not give them an ultimatum of $25,000 on the spot which most businesses are doing.
5. Create Suitable Upsells:
Not everyone will be your ideal customer. In fact, almost 99% of individuals in the world will not be your ideal customer. However, it is your job as a business owner to filter it and sift through the crowd to find the 1% of individuals that will pay you the billions of dollars you deserve. How do you do that without coming off as money-mongering and sleezy? Simple. You just create suitable upsells for the consumers and enable them to purchase your high-ticket product after you have a nicely written out step-by-step process. For example, clients that work with me often have a free book or a $1,000 course to have them on board. After which we upsell a $5,000 coaching session after which we can then sell a $25,000 done for you funnel service and it would be a nice lead in to the consumer's needs.
ABOUT JOEL CHIN
Joel Chin is a result-oriented digital marketing currently 21 years old. He's being running a social media marketing agency alongside his business partner Ozan Turay at the age of 20 and has since built it to become a 7-figure empire. He is dedicated to the evolution of digital marketing and generating quality leads for any client that he meets.
Getbuzz Solutions Pte Ltd is a fast-paced, dynamic, and forward-looking digital communication agency that provides services such as branding, design and concept building, mobile marketing, product innovation, UI and Web Application Development and Social Media Marketing. With a team that consists of lead generation experts that have the creativity of an agency and the commercial impact of consultants, they have served satisfied clients for the past decade. They have an incredibly broad portfolio, a competent team, and an exceptional client list. They also look forward to working with Singapore based SMEs and giving them a worthwhile experience.
For more information, visit: www.joel-chin.com/info
Media Contact
Company Name: Getbuzz Solutions
Contact Person: Joel Chin
Email: Send Email
Phone: 94560806
Address:351 Jln Besar
City: Singapore 208988
Country: Singapore
Website: www.getbuzz.net