Chatbots in banking assist consumers to accomplish numerous tasks – Deltec Bank
Every business sector today has been tirelessly working to integrate AI (artificial intelligence) into its strategy and operations and the financial sector is no exception. Driven by increasing consumer expectations, education and a focus on bespoke digital experiences is one of the most popular consumer-facing tools used, it is the chatbot. A new era of conversational banking has arrived via the chatbot.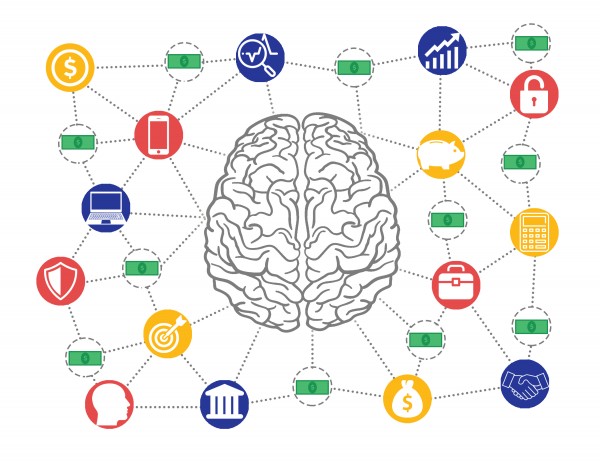 Conversational Banking
In short, conversational banking is the handling of financial matters by voice or text interfaces. Rather than using a graphical interface to tap button after button on mobile, for example, you would speak or send text conversation to an artificial intelligence application that executes a variety of functions depending on your input.
Chatbots in banking assist consumers to accomplish numerous tasks. Everything from routine jobs (paying credit card accounts, checking balances, etc.) to more complex tasks (opening bank accounts, deliver real-time analytics, loan requests etc.). Chatbots are quickly taking over the banking industry as the primary initial point of contact for the large majority of financial sector consumers.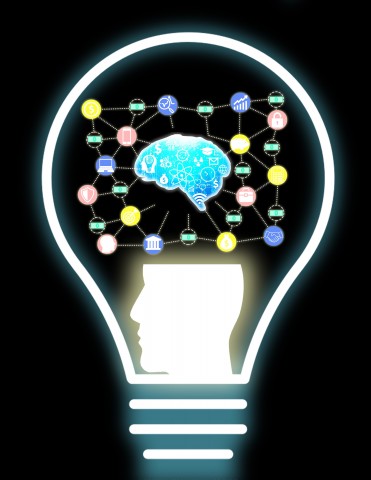 Lower cost of operations
For obvious reasons (and aside from the initial cost to implement), chatbots are significantly less expensive than human employees. Once the development and information update is completed, the chatbot can instantly handle thousands of consumer queries over multiple channels simultaneously. The cost to hire and train human employees to do the same task is of course, considerably higher.
Additionally, chatbots that use multiple touchpoints along the customer experience (CX) path would be cheaper still than creating a specific banking app or mobile app module to administer the same or even similar tasks.
A step beyond an app
Chatbots have a greater reach than apps. They are capable of operating along multiple channels that your consumers visit already. This makes it easier to deliver support, create consistent (or bespoke) omnichannel CXs and nurture leads with conversion in mind. Used in social media platforms (LinkedIn, Facebook, Instagram, etc.) to voice assistant platforms (Alexa, Siri, Google, Bixby, etc.) chatbots can meet your consumers on their own terms.
Fast and intuitive interface
When using mobile apps, you will need to download, install and then navigate using multiple button taps and menu directions. Chatbots have an advantage in that they respond directly to queries in a conversational tone. This is done by mimicking human patterns of engagement and interaction. It gives the appearance of seamlessly communicating financial tasks in a manner that seems personalized, spontaneous and perceptive.
According to Deltec Bank Bahamas, "Another factor not to be overlooked is speed. Compared with the option of sitting and waiting on hold for a customer service agent to answer against a near-instantaneous answer to your query from a chatbot alone speaks to their popularity worldwide."
Chatbots performing the mundane
One of the major new inroads that chatbots have been taking is in performing mundane or labor-intensive tasks. For example, JPMorgan Chase has created and AI bot that quickly scans and processes contracts and other documentation. To date, they have saved approximately 360,000 human-hours.
In another example, the Swedish SEB Group created a chatbot and named it Aida. Aida assists all employees as the internal office technical support virtual assistant.
Last words
Banking's future in conversational AI is set to continuously grow as technology evolves and makes chatbots (and bots in general) capable of even more tasks, both simple and complex.
In addition to the above information, AI-powered virtual reality experiences driven by consumer behavior using the vast potential of IoT devices will all integrate into one form or another with chatbots to enable greater global banking product and service delivery solutions.
Disclaimer: The author of this text, Robin Trehan, has an undergraduate degree in Economics, Masters in international business and finance and MBA in electronic business. Trehan is Senior VP at Deltec International www.deltecbank.com. The views, thoughts, and opinions expressed in this text are solely the views of the author, and not necessarily reflecting the views of Deltec International Group, its subsidiaries and/or employees.
About Deltec Bank
Headquartered in The Bahamas, Deltec is an independent financial services group that delivers bespoke solutions to meet clients' unique needs. The Deltec group of companies includes Deltec Bank & Trust Limited, Deltec Fund Services Limited, and Deltec Investment Advisers Limited, Deltec Securities Ltd. and Long Cay Captive Management.
Media Contact
Company Name: Deltec International Group
Contact Person: Media Manager
Email: Send Email
Phone: 242 302 4100
Country: Bahamas
Website: https://www.deltecbank.com/