Nowaday, the demand for hiring detectives is increasing rapidly so many detective rental services have been launched to meet the needs of customers. However, there are a lot of companies offering this service (including reputable and newly established companies) cause customers want to know which company to use.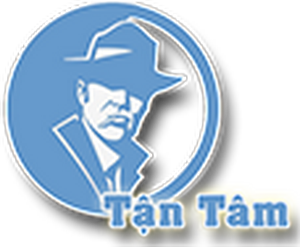 Are you looking for a detective to follow your husband, wife, children or anyone else but the trouble with you is you are hard to find a reputable and professional company? You also don't know "how much does a detective cost?" Let's explore with Detective Tan Tam.
Accordingly, how to choose a company that provides rental detective services? Read the article "Things need to pay attention when hiring detectives" written by private detective Tan Tam. We will help you find out how to choose a company reaching your satisfy through this article.
Cost of hiring a detective in Hanoi?
Costs, detective rental rates depend on the location, the information you providing, the time you using the service. Usually the cost of hiring a detective are:
In Hanoi: The cost of hiring a detective in Hanoi is from VND 800,000 to VND 1,000,000. With this cost you will hire a detective to track for 12 hours. If the customers spend more than the above hours, the cost will increase 150,000 VND / hour.
In Saigon (Ho Chi Minh City): 800,000 VND to 1,000,000 VND / working day
In other provinces and cities nationwide, the cost of hiring a detective will be around 1,500,000 VND => 1,700,000 VND. See service details: https://thamtututantam.com/thue-tham-tu/
How to get the cheapest price for hiring detectives
Many customers want to hire detectives in a reputable company but the cost of companies performing high responsibility is usually higher than other companies. Therefore, how to hire a good detective but the price is cheap? That is: Hire a long-term detective instead of a short-term. There are many people who want to hire a day or hour service. However, the price of these service will be great high. Generally, if you hire 2-3 days, the cost will be from 3,000,000VNĐ to 4,000,000VNĐ. But if you rent the whole week, the cost is only about 5.8 million to 6.8 million VNĐ.
Why do provinces have higher rates for hiring detectives? because:
• In most provinces, the number of people traveling is less than that of big cities, which makes monitoring work easier to detect. Consequently, the company that provides the detective hire service must send at least 2 followers to avoid being detected.
• In the provinces and cities, detectives do not have accommodation so the rent for detectives includes the cost of travel and accommodation of detectives. Thus, the price of hiring detectives is higher than in Hanoi and Saigon.
Why should you hire a detective at Tam Tam private detective company?
• Tam Tam private detective company is a company providing long-term detective service (from 2005 to present)
• Modern tracking device
• The detectives come from state security agencies.
• Professional, absolutely confidential customer information.
• Appropriate detective rent
• Ready to do it first, get the money later.
• 100% compensation for the contract if you are not satisfied with the service
How to hire a detective
When you need to hire a detective, you need to do the following:
Step 1: You prepare information about the object that you need to monitor or investigate such as: photos, address, work office, vehicles.
Step 2: You contact the private detective Tan Tam
• Contact via hotline: 0989841010
• Zalo: 0989841010
• Contact via gmail: thamtututantam@gmail.com
Step 3: Sign a contract between you and the company
• You can go to the private detective company Tam Tam to sign a contract or you can make an appointment at a location that is convenient for you. The company will send staff to meet you to sign a contract.
Step 4: Receive daily information from the detective.
After signing the contract, Tan Tam private detective company will appoint detectives to the object location for tracking. You will receive the best and most dynamic information of the object such as (where to go, who to meet). At the end of the day the company will collect and report to you.
Step 5: Liquidate the contract
After the detectives complete the tracking time, if you do not want to continue tracking, you will pay the contract with the company.
Private Detective Tam Tam hopes to help you find the truth. Please call 0989841010 to us whenever you need it, absolutely you will be satisfied when you use theprivate detective service at Tan Tam private detective company.
Website: https://thamtututantam.com/
Reddit: https://www.reddit.com/user/thamtututantam/
Facebook: https://www.facebook.com/thamtututantam/
Pinterest: https://www.pinterest.com/thamtututantam/
Media Contact
Company Name: Tham tu tu Tan Tam
Contact Person: Media Relations
Email: Send Email
Phone: 0989 84 10 10 – 0359 222 226
City: Dong Da District
State: Hanoi
Country: Vietnam
Website: https://thamtututantam.com/