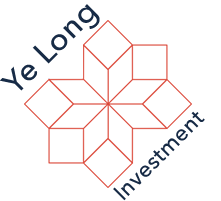 China's auto market is the biggest in the world, supplying cars to probably all the countries worldwide. Car sales in the country declined by 43.3% in March year-on-year and while the downturn was less severe than the previous month, the world's biggest car market struggled to recover from a prolonged demand slump that was exacerbated by the COVID-19 outbreak.However, officials have predicted the recovery of the auto market despite the effect of the virus.
The situation is "temporary and will not affect the long-term trend of China's auto industry," CaiRonghua, a senior official at National Development and Reform Commission (NDRC), told a news conference recently.
March marked 21 months of decline in a row, as total auto sales declined to 1.43 million units from the same month a year earlier. This is according to data from the China Association of Automobile Manufacturers (CAAM), the country's largest auto industry association.
"If auto production and sales continue to decline, it will not only affect the industry itself, but also affect the resumption of production in other industries, and may even affect the smooth operation of the entire economy," Cai said, adding auto production has not been affected by global auto parts supply disruption at present.
Officials have stated that the market will gradually recover and remain stable for a long period of time despite short term pressure from the coronavirus epidemic.
"If we only consider domestic factors, we believe the industry in the second half of the year should be able to recover to the level of the same period last year," said senior CAAM official XuHaidong. "But it is still difficult to make up for first-quarter and first-half losses," Xu continued.
On the flip side, the Ministry of Ecology and Environment (MEE) is looking at postponing the implementation of new gasoline emission standards in some provinces, Wu Xianfeng, a senior official at MEE said.
As the COVID-19 continues to ravage countries across the globe and shutdown a number of economies, the world can only hope that the pandemic is contained. China is looking to be coming out of the pandemic gradually, as Wuhan, the origin of the virus, has relaxed its lockdown. Several sectors of economy have also started operations and it is hoped that this dovetails to other parts of the economy and the auto market benefits from the recovery.
Media Contact
Company Name: Ye Long Investment
Contact Person: Mr. Paul Wilkins
Email: Send Email
Phone: +85258199857
Address:Nexxus Building, 41 Connaught Rd Central
Country: HongKong
Website: https://yelonginvestment.com