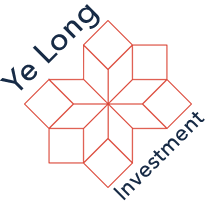 Starbucks recently released what has been described as "interesting figures," showing how their business is recovering in China, their second major market.China went into the coronavirus shutdown before the rest of the world and is expectedly exiting earlier as well. Reports have revealed that sales are recovering fast, which is good both for the company and as serves a guide for the rest of the world.
There is the obvious and most likely truth that the world is staring a horrible recession in the eyes, with data showing that the US has already lost about 10% of all jobs in less than three weeks. Europe is also spending trillions to try to avoid that same number of layoffs. Several countries across the globe have employed different approaches to tackle the common problem of the economic slowdown caused partly by the pandemic and partly by the measures to slow its spread.
Little can be done to avoid the existence of the problem and investors are worried about the duration of the pandemic and its effects. Consequently, international investors have turned to China to get whatever they possibly can.
Starbucks China numbers
The new numbers coming from China courtesy of Starbucks seem encouraging, especially as unlike many other businesses, Starbucks will not likely put out figures to please the Chinese government. The company is not also likely to funnel investors with figures for their own commercial reasons, a subject that is not strange to the coffee chain industry.
The numbers are also significant for the company's stock, considering that China is one of the two major markets for the company.
Starbucks China'scomparable store sales declined in Februaryby as much as 78% year-on-year, majorly due to the virus, leading to temporary store closures, reduced operating hours and severely reduced customer traffic. However, in the last fiscal week of February, compared to the prior week, average daily transactions per store improved 6% and total weekly gross sales in China grew 80%, a reflection of the reopening of stores.
According to Starbucks, the recovery in China will transcend to the US market. While this claim cannot be substantiated, considering that both economies and the scenarios in the nations are not too similar, it is certain that the economy does not get stuck down there at the bottom.
Starbucks said it has $2.5 billion in cash and $3.5 billion in short-term borrowings. This gives the company enough liquidity to get through the tough times. This probably explains company's temporary suspension of its share repurchase program.
Media Contact
Company Name: Ye Long Investment
Contact Person: Mr. Paul Wilkins
Email: Send Email
Phone: +85258199857
Address:Nexxus Building, 41 Connaught Rd Central
Country: HongKong
Website: https://yelonginvestment.com