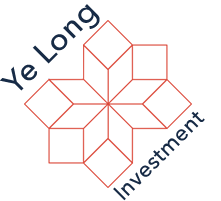 WiMi Hologram Cloud Inc. is a Chinese producer of augmented reality (AR) content for advertisers and entertainers. The company recently released more details about its planned IPO. WiMI initially planned to go public in 2019 but suspended its plans. Earlier in 2020, Capital Watch reported that WiMi had planned to resume its plans and raise about $38 million by selling 4 million shares.
The world has witnessed drastic changes since early January, and WiMi currently plans to raise a maximum of $37.5 million, selling 5 million ADS's, representing two ordinary Class B shares each. WiMiaims for a market cap of between $326 and $443 million, according to filed SEC documents, with bookrunners including The Benchmark Company, Valuable Capital, and the Maxim Group.
It is no news that COVID-19 pandemic has ravaged the world economies, with the Chinese economy seemingly stronger than the West. Consequently, investors chasing yields may look at a company which is growing rapidly and conclude that this is a good investment. This might be a plus for WiMi and other companies in a similar situation.
The augmented reality (AR) industry is fat-growing and WiMi seems to have carved a niche for itself in the business, offering solutions that include holographic AR advertising and holographic AR entertainment products. The steady growth of the AR industry is a reason to be interested in WiMi, even as debates surround whether AR or virtual reality (VR) will be more popular in the long run. According to a report from Grand View Research, e Asia-Pacific AR market will grow from $640 million in 2015 to nearly $50 billion by 2024. The research also calls out the AR potential in the retail sector, a positive for WiMi.
WiMihas argued that it has a stronger and more diversified AR platform compared to other players in the industry. Considering the size of the market, there is no doubt that WiMihas a significant room for growth.
Media Contact
Company Name: Ye Long Investment
Contact Person: Mr. Paul Wilkins
Email: Send Email
Phone: +85258199857
Address:Nexxus Building, 41 Connaught Rd Central
Country: HongKong
Website: https://yelonginvestment.com