The complete name of the independent recording artist Anuvybe, is Steven K. Boyles. He was born on February 6, 1986, and is currently living in Lakeland, Florida. Anuvybe is a hip-hop artist making a name for himself both on Instagram and Spotify because his work is unique, but it didn't come easy. Just 2 years ago he was a homeless U.S. Army veteran. "My son and my music has changed my life!"
He claimed as he explained it is due to the ethic behind his work and the creativity of his music posts that he has gained such a loyal following so quickly on Instagram. His original and entertaining content, and his way of motivating others while "performing" his music while maintaining interaction with his supporters at a personal level, is just a few of the things that makes him stand out among so many others.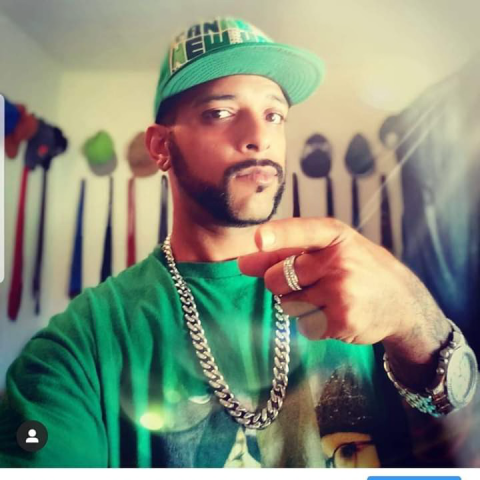 The early life of the rapper:
Even in his early youth Anuvybe was very enthusiastic and energetic about his passion for people and his love of music. As a teenager he participated in various charitable activities and volunteered in various youth groups and traveling ministries sharing love and positive vibes. The idea of making people happy was instilled in him since childhood and with time became stronger. Through this volunteer work, he visited countries including Mexico, The United Kingdom, and various states across the U.S.
Anuvybe's Other achievements:
He has not only made a name for himself in music but also as a paratrooper in the United States Army. Serving from 2007 to 2009, Anuvybe earned the Ironman Award and several other achievements in the recognition of his dedication to excellence and performance. He believes in doing everything in life with zeal and full determination and this devotion results in him achieving the huge recognition of his hard work, which he humbly claims as his potential ticket to fame.
Creative and true music:
The music he creates and his overall message has allowed Anuvybe to become an inspiration to many others. His music also describes the struggle of a man, who was a dreamer and managed to get back to what interested him the most i.e music. His original music that comes straight from his heart is entertaining and also manages to connect with everyday people. Anuvybe claims his positive "new vibe" is the reason he is becoming popular on Instagram.
As an unsigned independent recording artist, the new rapper started making and recording his music on his cellphone using various apps and making unique videos to his songs. He also used his smartphone to record his newest single "Im A New Vibe" which is planned to hit most streaming platforms on May 8, 2020.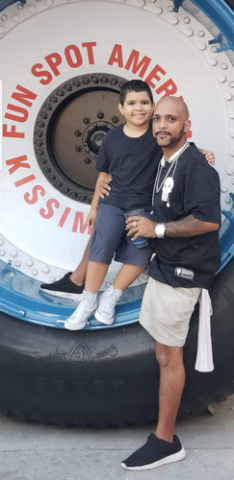 Emotional strength:
Anuvybe is not only managing music and promotion along with the many other works of his life but he is also a single father. Parenting needs such an emotional and psychological strength, especially when you are a single parent. Having achieved this success while being a single father is the sign of his emotional strength, which is impressive.
Source of inspiration:
From being a homeless veteran to becoming a popular independent recording artist on Spotify, Anuvybe's story indicates exactly what he says; Never stop because in the end hard work and dedication truly pays off.
Visit this amazing artist on Instagram at: https://www.instagram.com/anuvybe
Or follow Anuvybe on Spotify at https://open.spotify.com/artist/6KSAeN2Juu4OTTrqPGNtsO?si=Pngc7lctTpCh8HcNmRQeyw
Media Contact
Company Name: Anuvybe
Contact Person: Media Relations
Email: Send Email
Country: United States
Website: https://open.spotify.com/artist/6KSAeN2Juu4OTTrqPGNtsO?si=Pngc7lctTpCh8HcNmRQeyw