Hung Tuan Tu Trading & Service Company is a unit specializing in buying and selling used generators, leasing industrial generators in Ho Chi Minh City in particular and Vietnam in general. It was established on April 3, 2013 with six years in the field of selling and leasing generators, Hung Tuan Tu with a size of around 20 employees, has an office located at No. 19, Street 17, Quarter 5, Linh Tay Ward, Thu Duc District, Ho Chi Minh City. And Warehouse: 932 QL1A, P.Linh Trung, Thu Duc District, Ho Chi Minh City.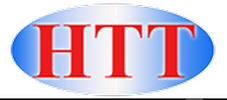 Hung Tuan Tu Company with nearly 20 years of operation in the field of generators has supplied thousands of good quality imported generators to the market. Moreover, It meet the demand for electricity for customers. In Vietnam's generator market, Hung Tuan Tu generator refers to PRESTIGE – QUALITY – CHEAP PRICE.
Hung Tuan Tu is a rare company in the generator market with closed services. We specialize in: Purchasing – Renting – Repairing – Maintenance – Supplying genuine components – Purchasing second hand generators at good prices. Most other units only buy and sell. And they don't serve after-sales service or their service is not as good as Hung Tuan Tu. Therefore, customers worry about the quality and longevity of the machine after buying.
Hung Tuan Tu with adequate facilities and equipment, along with a team of good technical experts in mechanical and industrial electricity will always serve customers wholeheartedly, most thoughtfully before and during the use of generators bought in Hung Tuan Tu. Hung Tuan Tu always was committed to bringing the most satisfaction to customers.
The generator line is available at Hung Tuan Tu
Generators of Hung Tuan Tu Company imported new and old units of famous brands in the world such as DENYO, MITSUBISHI, KOMATSU, ISUZU, CUMMINS that are enough power lines from 10kva to 2000kva to meet the demand for buying and renting generators in Ho Chi Minh as well as nationwide.
Target customers of Hung Tuan Tu
Hung Tuan Tu supplies generators to companies, factories, restaurants, hotels and even homes being also our potential customers.
Services of Hung Tuan Tu
Hung Tuan Tu offers customers 4 main services:
PRESTIGE AND REPAIR OF PRESTIGE GENERATOR
Supply Generator Parts
Sell ​​old Japanese Generator
Generator Rental

Benefits of buying and selling second-hand generators at Hung Tuan Tu
When buying a generator of Hung Tuan Tu Company, customers will enjoy the warranty and after-sales past the best warranty period.
Hung Tuan Tu Company generators provide customers with always running stability, quality, reasonable prices.
Having a team of professional technical staff specialized in industrial electricity industry with many years of experience. We are ready for on-site staff to advise customers on the location of the machine installation, the generator capacity and instructions for customers to use.
The company has a free vehicle to transport generators to customers' installations.
There is a policy of price discount program for the service of selling old and new generators, generator leasing, generator maintenance nationwide.
Company information and contact advice for buying a generator.
You need to contact us directly to have the best solutions to bring efficiency in business production for customers.
Website: https://mayphatdienhtt.com
Tumblr: https://hungtuantu.tumblr.com/
Medium: https://medium.com/@hungtuantu
Twitter: https://twitter.com/hungtuantu34
Media Contact
Company Name: HUNG TUAN TU TRADING & SERVICES CO. LTD
Contact Person: Media Relations
Email: Send Email
Phone: 0963553719, 028.6687.1212
Address:No. 19, Street 17, Quarter 5, Linh Tay Ward, Thu Duc District
City: Ho Chi Minh City
Country: Vietnam
Website: https://mayphatdienhtt.com