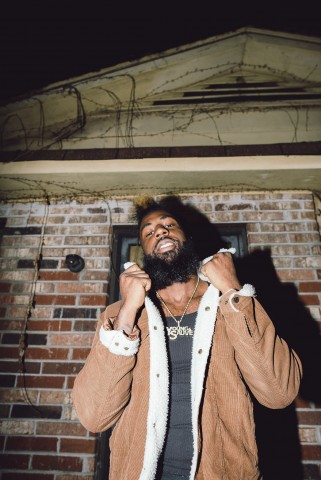 Bamboon Sauve is a talented new rapper, who entered the music scene with his hit singles like "In da air", "Bossman", "Have U Ever" and "Offended". Known for giving the listeners an inside look into the life of the Nashville, the Tenessee rapper and songwriter has come up with a brand new music video "Young and Sauve", that's already creating quite some buzz among the fans, garnering thousands of views in a few weeks of its release. His powerful vocal skills, a diverse range of sounds and immaculate songwriting skills shine through his latest single that is well received by the fans.
With his music, Bamboon Sauve touches a variety of topics, appealing to a wider fanbase. Inspired by the likes of 50 Cent, Lil Wayne and Cash Money Records, the artist loves to fuse the classic sound elements of the past with contemporary music, making a delightful combination. He is also inspired by his elder brother who pushed him to create music.
Growing up in a rough and rugged neighborhood in Northern Nashville, Bamboon Sauve has seen a lot of violence, drug abuse, and troubles with law enforcement. Nonetheless, his upbringing made sure that he stays on the right path, and continues to follow his musical passion making a transition to becoming Young and Sauve. He mastered his musical craft over the years while jamming and freestyling with friends and listening to the leading rappers of his time. He eventually developed his own style, which is more of a laid-back yet assertive vocal flow.
Sending a message to his fans, Bamboon Sauve says, "I want to convey to the audience that it's vital that we are all self-empowered, always moving on a course to greatness, and trustworthy of our gut feeling."
Listen to Bamboon Sauve's latest single "Young and Sauve" on Spotify.com.
Watch the music video on YouTube.com.
Instagram: @BamboonSauve
Twitter: @youngandsauve
Media Contact
Company Name: Bamboon Sauve Music
Contact Person: Bamboon Sauve
Email: Send Email
Country: United States
Website: instagram.com/BamboonSauve