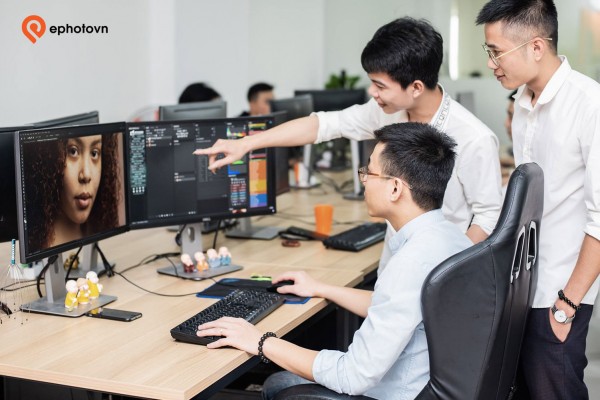 Vinh City, VietNam – Ephotovn recognizes the natural human instinct as being highly visual creatures. Being tightly bonded with the retail industry, the team is very much aware how the real estate industry can also benefit from their range of expert photo editing services to improve real estate photos.
It is with great pride that Ephotovn has developed a variety of real estate photo editing services that can help enhance the reputation of a real estate agent/agency. High-end real estate photo editing is a significant factor in influencing the perceptions and decisions of future real estate buyers.
Photo Editing Services for Real Estate Advertising
Potential property buyers normally base their judgments on what they see. This is precisely why Ephotovn is keen on helping brokers with their real estate advertising needs. A professional photographer can only do so much in taking great property photos but it is up to the photo retoucher to make the photos more amazing and attractive to buyers.
Ephotovn offers a range of real estate photo editing services that will remove imperfections, enhance the property's selling points, add details, and eventually increase sales.
Benefits and Advantages
The main benefit of Ephotovn's expert real estate photo editing services is maximizing the potentials of property images. This means that every photo is subjected to a thorough assessment to see which areas need improvement. With this method, the real estate agent will be able to see how seemingly attractive photos are actually lacking.
Ephotovn helps by pointing out how real estate photos can be improved to make them look more professional. Our expert photo retouchers will initiate the corrections for the imperfections, addition of details, and generally making the quality of each photo at its best.
By outsourcing the real estate photo editing needs, brokers and real estate agencies will have photos that will work like magnets that attract future buyers.
Quote from the users and owners
When it comes to professional quality photo retouching, photographers cannot help but be amazed at what experts at Ephotovn can do. According to Davide Anderson, a New York photographer, Ephotovn offers "Top notch customer service, retouching done to suit your personal taste". He further narrates how clients like having a faster turnaround, something that Ephotovn makes sure to offer its clients no matter how big or small the project is.
Media Contact
Company Name: Ephotovn
Contact Person: Support
Email: Send Email
Phone: +1-541-798-3010
Country: United States
Website: https://ephotovn.com/