London – April 23, 2020 – The Teens In AI initiative, launched by the award-winning social impact enterprise Acorn Aspirations, will run the world's first youth-focused COVID-19 Global Online Hackathon. In an exciting event, students from around the globe will work to develop AI solutions to the most pressing healthcare and societal challenges arising from the COVID-19 pandemic.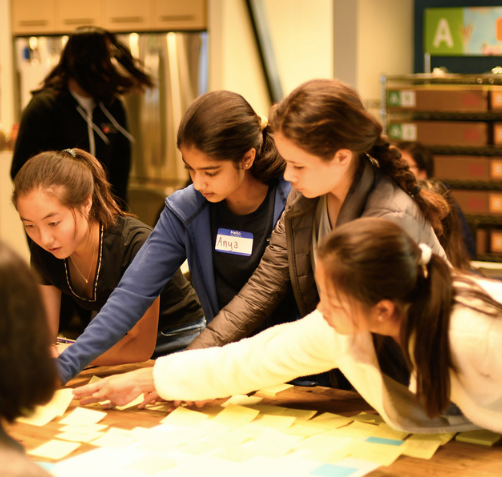 Aiming to attract 200 enterprising young people from around the world, Teens in AI has created an opportunity for young minds, aged 12-24, to join the wider AI and machine learning community in support of a global movement. Tackling the most pressing crowdsourced challenges of the coronavirus (COVID-19) pandemic, Teens in AI will encourage and equip young innovators to build solutions using data science and machine learning across a range of challenge areas. Hackathon participants will address the boldest challenges of the day, including how to protect healthcare systems and mental health professionals, improve the quality of online education, inform and empower communities around the world, and care from the environment after the pandemic.
The hackathon will host expert speakers and mentors who stand ready to inspire young minds in the fields of technology, design thinking, business, and ethics. The esteemed panel of judges includes Sana Kharegani, Head of UK Office for AI, Tabitha Goldstaub, Chair of UK Office for AI and Lord Tim Clement-Jones.
Teens In AI has created an online space for young people to ideate, experiment, and build software solutions whilst learning about AI and data science for the social good in the context of COVID-19. Placing approximately 200 young people into some 40 teams, these bright young minds will explore the possibilities of data science and machine learning with their solutions judged by industry-leading experts and professionals.
"The world of tomorrow is not going to be the same," remarked Samaira Mehta, a teen entrepreneur, speaker, and founder of Coderbunnyz, who is joining #YouthvsCOVID as a Keynote. "But I do believe we all, teens, can create solutions, build companies, and prepare the world for a better future." Mehta has taken Silicon Valley by storm. A speaker at over 70 conferences nationwide, she has held over 160 workshops and taught over 5,000 kids to code, receiving a letter from then First Lady Michelle Obama and a job offer at just eleven years old. She also leds a global STEM initiative, "Yes, One Billion Kids Can Code."
"Teens In AI is a movement committed to empowering the younger generation to solve real-world problems through AI and machine learning," remarked Elena Sinel, Founder and CEO of Acorn Aspirations & Teens in AI. "Despite uncertainties across many sectors, young innovators will leave a significant impact on the future of the world. Now more than ever, we need to hear the younger generation and showcase their engagement and passion for technology to solve modern problems and challenges."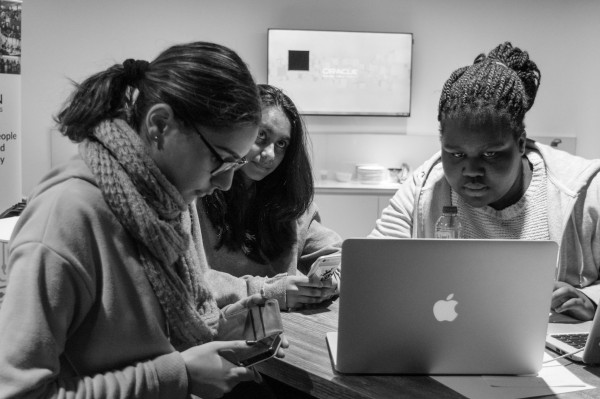 While the world has changed rapidly over the last month, Teens in AI and young innovators across the globe are ready to meet the challenges of today's unprecedented global environment and are raring to explore what a new and better 'normal' could look like. Uniting to deliver real impacts on the lives of others, this one-of-a-kind event welcomes and encourages youth innovation and our next generation of societal leaders.
The event is made possible by generous industry partners and sponsors, including its judges and companies like QuantumBlack, a McKinsey company, and proud Teens in AI partner.
"We are excited to be continuing our partnership with Teens in AI and are greatly looking forward to tune in love to watch the broadcast of the most influential speakers in AI and Ethics," remarked Helen Mullings, Global Chief HR Officer.
Registration for the event opened on April 1 and closes April 20. To learn more, please visit TeensInAI.com.
About​ ​Teens In AI
Teens In AI is an Acorn Aspirations initiative existing to increase diversity and inclusion in artificial intelligence. Aiming to democratize AI and create opportunities for underrepresented talent through a combination of expert mentoring, talks, workshops, hackathons, boot camps, accelerators, company tours, and networking opportunities, Teens In AI gives young people, aged 12-18, early exposure to AI for social good to develop a diverse group of thinkers and doers for humanity's benefit.
To learn more, please visit TeensInAI.com and YouTube.
About​ ​Acorn​ ​Aspirations
Acorn Aspirations is a global teen tech accelerator for future digital leaders. An award-winning social impact company, Acorn Aspirations was a winner of the 2020 GLOMO Awards, CogX AI Innovation Awards, the Google Developers Launchpad Accelerator, and a MassChallenge Finalist. Since its inception in 2015, it grew from a single hackathon with 70 children to almost 5000 children through 20 Hackathons, 4 Accelerators, and 3 Bootcamps. Young people come from diverse income and ethnic backgrounds and have participated in programs in the UK, San Francisco, New York, Seattle, Denver, Texas, Poland, Romania, France, South Africa, Nairobi, Afghanistan, Brunei, and Chile. Over 50% of Acorn Aspirations community are girls.
To learn more, please visit AcornAspirations.com.
Media Contact
Company Name: Teens in AI
Contact Person: Elena Sinel
Email: Send Email
Phone: 0044 7780478616
Country: United Kingdom
Website: https://www.teensinai.com