Deltec Bank – quantum computing is the future of banking
Overview
Technology is continuously evolving and as it does, the world is finding ways to take advantage of the innovation. Over the last decade, we have seen the emergence and growth of artificial intelligence (AI) in just about every industry. It has improved the way business help their customers, predict trends and target new consumers for specific products and services. Ever think about why those Facebook ads know exactly what interests you?
The same thing can be said about the financial industry. Within the realm of banking, securities have become more complex, along with risk analysis and debt structures, all of which come with their own set of issues. Current computing power can only handle and process a finite amount of data, which is why many of the major banking institutions are investing in and focused on incorporating quantum computing into their daily activities. According to Deltec Bank – Bahamas, "Quantum Computing will allow Banks to provide better security and services for their clients while helping to reduce risks that come with credit defaults, market crashes, and even fraudulent activities."
The technology behind Quantum Computing
Quantum computing is based on the foundation of quantum theory. The current computers process ad encode information in binary or a value of 1 or 0. This restricts and limits processing and puts a cap on how quickly calculations or algorithms can process. Conversely, quantum computing allows the system to manipulate information by utilizing the quantum phenomena known as 'qubits. The difference being subatomic participles allowing binary values to exist in more than one state concurrently. In short, this means that you can have both a 1 and 0 or something in-between simultaneously.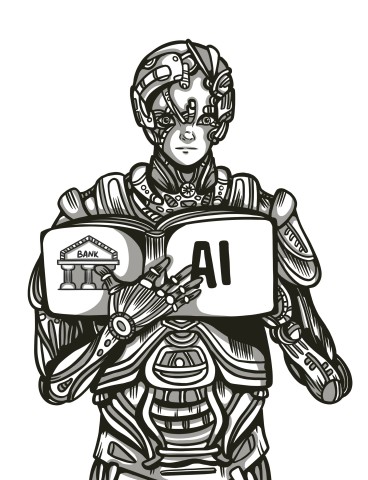 Quantum Computing will a game-changer
Advances in quantum computing will pave the way for technological advances like quantum key distribution. This will help protect encrypted communications allowing systems to automatically destroy any messages that have been intercepted or tampered with. In the banking industry where financial and security transactions are private and require the utmost secrecy, this will help prevent risks associated with these large transactions.
Encryption and privacy go beyond transactions, as many banks and financial institutions are required to track and store personal information like social security numbers among other personal data. The most secure encryption level today is RSA-2048 which is used by all banks. To summarize and put this into context; in order to decrypt this level of security would take an algorithm about 1,034 steps. In today's world, if a processor is capable of handling a trillion operations per second, it would still approximately 317 billion years to resolve the problem, making decryption impossible.
Current analytics and projections utilize Monte Carlo simulations which are used in virtually every industry ranging from finance, engineering, to healthcare and science. Banks and financial institutions utilize these simulations to analyze the potential impact of risk and uncertainty of various models. The downside of Monte Carlo analytics is the limitations of error estimations, which comes back to the lack of computing power. For banks who target and use prediction modeling, quantum computing will expand these predictions and provide a firmer lever of accuracy.
The Banking Industry will Benefit
The banking industry is always working to actively defend sensitive data that is used during every transaction. Whether you are banking via a mobile app, through the web or through their internal network, big banks are continuously striving to increase their levels of protection. Server centers containing databases holding confidential customer and transactional details are constantly being probed and tested by hackers seeking to defraud the banks and hurt individuals. Banks spend millions annually to sure up security and their network infrastructure to protect themselves against market vulnerability and financial crashes. Quantum computing will help secure those networks and protect the banks from further risk.
Quantum technology has the ability to handle billions of transactions per second, promoting quicker and cheaper transactions for banking institutions. Banks who act as custodians are sifting through countless transactions daily and are contagiously burdened with huge volumes. As access to capital markets because easier and cheaper, this problem will compound, which can be alleviated with the help of quantum computing. Again, because of the enormous amounts of volume banks deal with, fraud again is a huge concern. Quantum computing will assist in detecting fraudulent activities by recognizing patterns and behaviors quicker than ever.
Summary
As we have just seen, quantum computing is the future of banking. With increased security from quantum key distribution, banks are better positioned to protect the security and privacy of not only their transactions but their client's personal data. This will also lead to reduced fraudulent active and improved identification of potential fraud. The additional computing power that can be offered with the advanced technology of quantum computing will speed processing times 100-fold. This will benefit-risk analysis and help banks and financial managers run more precision Monte-Carlo simulations, allowing them to protect against and prevent steep loss from the market downturns and volatility. The world has only scratched the surface of quantum computing, and the technology will continue to evolve allowing more opportunities for not only the banking industry but for all sectors of the market.
Disclaimer: The author of this text, Robin Trehan, has an undergraduate degree in Economics, Masters in international business and finance, and an MBA in electronic business. Trehan is Senior VP at Deltec International www.deltecbank.com. The views, thoughts, and opinions expressed in this text are solely the views of the author, and not necessarily reflecting the views of Deltec International Group, its subsidiaries, and/or employees.
About Deltec Bank
Headquartered in The Bahamas, Deltec is an independent financial services group that delivers bespoke solutions to meet clients' unique needs. The Deltec group of companies includes Deltec Bank & Trust Limited, Deltec Fund Services Limited, and Deltec Investment Advisers Limited, Deltec Securities Ltd. and Long Cay Captive Management.
Media Contact
Company Name: Deltec International Group
Contact Person: Media Manager
Email: Send Email
Phone: 242 302 4100
Country: Bahamas
Website: https://www.deltecbank.com/