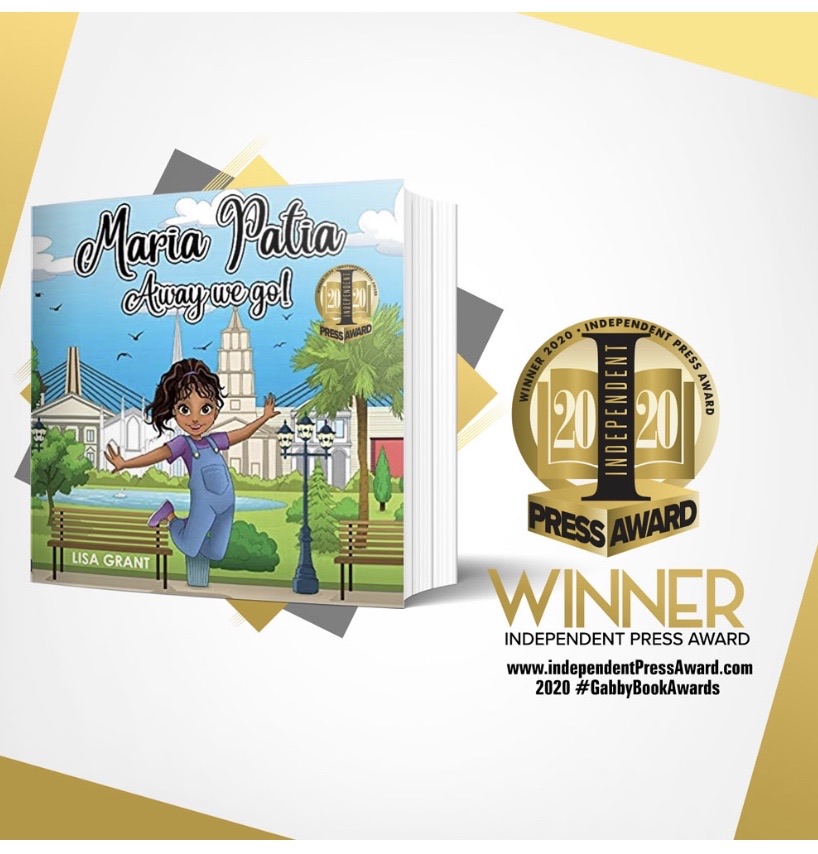 Talented author, Lisa Grant, wins the prestigious 2020 Independent Press Award for her popular children's book titled "Maria Patia: Away We Go"
"Maria Patia: Away We Go" recently won the 2020 IPA Award, outshining several other amazing books from authors and publishers in different parts of the world. Written by the talented Lisa Grant, an award-winning real estate agent and CEO of See Wee Homes, the children's book chronicles the experiences of 10-year-old Maria, as she move from Ohio to South Carolina. The book talks about the essence of friendship, with Lisa painting beautiful scenery of Maria's arrival in South Carolina and how she overcame the challenges of moving in short chapters.
"We are thrilled to announce the winners and distinguished favorites in our annual 2020 INDEPENDENT PRESS AWARD. This year included a myriad of excellent independently published books. It is clear that independents are prospering in every corner of the earth. We are so proud to be highlighting key titles representing global independent publishing," said awards sponsor Gabrielle Olczak.
The book became an almost instant success after it was published in July, 2019, receiving accolades from parents, teachers, and even students from different parts of the world. The colorful, fun, and exciting presentation of Maria's adventure as she journeyed from one part of the country to another stands "Maria Patia: Away We Go" out from other books in the same category. Therefore, the Independent Press Award did not come as a surprise for many people.
The competition is an annual event, with experts from different aspects of the book industry, including publishers, writers, editors, book cover designers and professional copywriters assessing the works of authors worldwide. Award winners and distinguished favorites are selected on merit, based on overall excellence.
The 2020 edition of the award had entries from writers and publishers worldwide. Participating authors and publishers in the2020 INDEPENDENT PRESS AWARD come from countries such as Australia, Brazil, Cambodia, Canada, India, Ireland, Portugal, Sweden, and a host of others. Submissions came in from writers located in cities such as Austin, Memphis, Santa Cruz, Copenhagen, Mumbai, Albuquerque, Staten Island, Boise, Honolulu, and other parts of the world.
Lisa Grant's latest achievement with "Maria Patia: Away We Go" is a huge statement that reiterates her talent, creativity, and ingenuity in storytelling.
For more information about "Maria Patia: Away We Go" and how to get a copy of the book, please visit – www.MariaPatia.com.
About Lisa Grant
Lisa Grant is a classic Southern Belle with a Bachelor of Arts Degree in Psychology and a Master of Science Degree from Charleston Southern University. She is a strong believer in giving back to her community, supporting several national and local charities.
Media Contact
Company Name: Maria Patia: Away We Go!
Contact Person: Lisa Grant
Email: Send Email
Phone: 843.518.1297
Country: United States
Website: https://mariapatia.com/