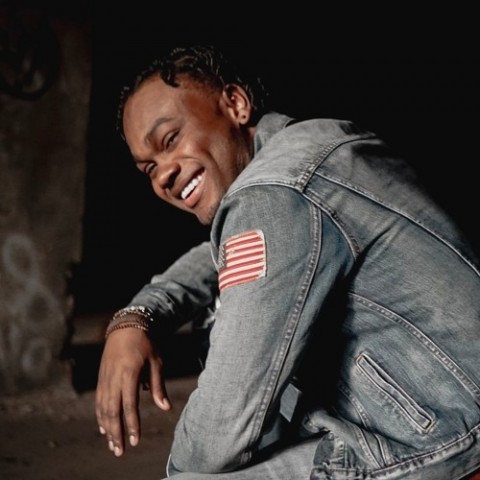 Hailing from Houston, Zaleb Brown is a man with a vision and is a world builder in himself. World builder in the sense that he has created an entire world of his own, a sort of personalized ecosystem wherein the sonic structures and lyrics are just as likely to be inspired by the socio-political situation around the world followed by some abstract art and potential technology.
Zaleb's music is a multitude of different genres, with some beautiful dynamic ball of energy attached to it. His music style is diversified and unique, generally revolving around Pop and R&B. The inspiration behind his musical journey is Adele, Ed Sheeran, his family, friends, and majorly his brother – Rapper Jdagr8.
Zaleb started his career in music by doing cover songs, back in 2016. He was quite nervous regarding the impression his voice would have on people. He was facing too many issues in his life that time and his focus also being lost, it was difficult for him to hold onto things so he just stepped back for some time. In all these years, he has learned a lot from the music industry, be it the struggles or success. With time, he started processing things with patience and did a lot of background research to improvise his skills.
"Unconditional", the debut single featuring Zaleb's brother and Rapper – Jdagr8 is all about acknowledging and appreciating the role of families that are facing tough times across the world. Zaleb and Jdagr8 wanted "to create something special for all those families facing tough times". They wanted to express the importance of family in an individual's life. They feel one must cherish the times spent with their loved ones and must keep spreading love to all.
Zaleb's message for his fans is – "Never give up on your vision. Even when things seem impossible, always remember the worst thing someone can tell you is "No". Don't allow that to discourage you, instead keep following your heart and your passion and It will lead you to the right places."
Zaleb brown's "Unconditional" featuring Jdagr8 is out now streaming on all digital platforms.
Media Contact
Contact Person: Zaleb Brown
Email: Send Email
Country: United States
Website: www.instagram.com/zalebbrown/