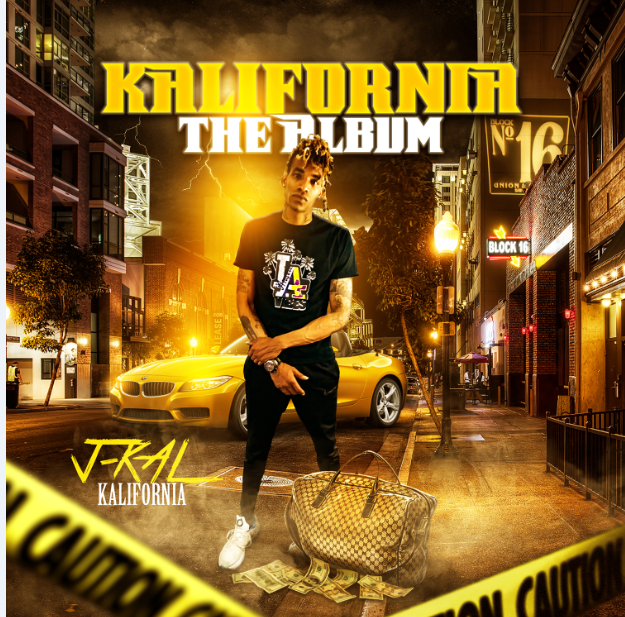 The number of aspiring artists and musicians only seems to be going up each year. With such a fierce competition, gaining popularity and noteworthiness is something which is becoming harder. Despite all this, J-KaL Kalifornia has managed to become one of the most exceptional rising hip-hop and rap artists currently.
Working alongside FMR Records, J-Kal Kalifornia will be releasing his highly anticipated new album: "Kalifornia the Album" on June 7th, 2020. As the release date grows closer, many of J-KaL's fans and listeners are growing more excited to get their hands on his new musical tracks.
J-KaL has cemented his position among his fan's hearts with his hit singles and two EP's, which he distributed last year. His latest single "Friday", was a smashing success among his existing and new fans alike. Fans can preview his new DVD, titled: "Walk N Through Las Vegas". This is currently available on YouTube. This is a part of the project, including the singles, "Real Recognize Real" and "Dear God", as well as "Cheddar Cheese" and "Go For It".
With his latest album releasing soon, J-KaL Kalifornia hopes that his fans and followers will enjoy listening to it as much as he enjoyed making it. He believes he gave everything to the new album and is thus excited to see the response his audience has. Moving forward, J-KaL plans to continue producing music that resonates strongly with his fans and followers. Through this, he hopes to become a hip-hop artist that anyone could relate to.
About J-KaL Kalifornia:
J-KaL Kalifornia is an aspiring hip-hop and rap artist. Even though he has only recently entered the limelight, J-KaL has succeeded in garnering quite a lot of attention and acclaim from his fans. This is primarily because of the positive response he received from his hit singles in 2019. Working alongside FMR Records, J-KaL is now producing a new album. This is expected to release on June 7th, 2020.
J-KaL raps about the things closest to him. This is why his music is often appreciated so much by this audience. This new album is highly anticipated and has many of his fans counting the day until its release. J-KaL believes it is one of his best works yet, and is excited to see the feedback and love that his fans will have to share on its release.
Spotify: https://www.spotify.com/int/why-not-available/
Youtube: https://www.youtube.com/watch?v=DR2JlqgVvJw
Facebook: https://www.facebook.com/kalifornia15
Instagram: https://www.instagram.com/jkalkalifornia/
Twitter: https://twitter.com/kal_kalifornia
Media Contact
Company Name: J-KaL Kalifornia
Contact Person: Media Relations
Email: Send Email
Phone: (425) 280-7021
City: Las Vegas
State: NV
Country: United States
Website: https://www.youtube.com/watch?v=OEczJ8P-gw0&feature=youtu.be