Computer vision turns to visit a bank branch into a whole new experience.
Financial services can be improved by implementing computer vision technology, which offers many great benefits for financial organizations that adopt it. But what makes computer vision so great? Read this article to find out.
What is Computer Vision?
Computer vision is an amazing technology that allows machines to see images, videos, and other visual communications. After analyzing those inputs, the machine responds by making decisions and executing operations.
Computer vision originated in the 1970s. This technology was first used to obtain data via optical character recognition (OCR). Due to the necessity of manual configurations, computer vision lacked the impressive abilities it's known for today.
Deep learning is what enabled computer vision to evolve into highly advanced technology. Nowadays, algorithms have the ability to learn by analyzing data, which empowers machines to improve and expand their analytical and extraction capabilities.
As a result, computer vision is being utilized in many different industries. It's been estimated that the machine vision market will be worth $18.24 billion by 2025.
According to Deltec Bank, Bahamas – "Banking and financial services will not be immune to the impacts of this technology. In fact, computer vision can be extremely helpful in carrying out the industry's fundamental procedures, such as maintaining security, providing customer service, and preventing fraud."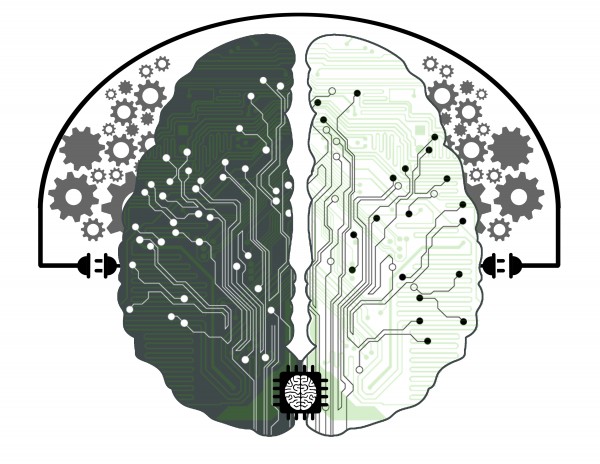 How Computer Vision is Impacting the Finance Industry
Let's consider a few ways that computer vision is reshaping the finance industry.
Increased Security
Instead of relying on pin numbers, computer vision makes it possible for banking customers to withdraw cash using biometric authentication. This decreases the risk of fraud, giving customers greater security as they carry out their financial tasks.
Of course, fraudsters will always try to find a way around security measures. For example, when facial recognition is required, they could attempt to use still pictures. However, computer vision can determine when this sneaky tactic is occurring by comparing moving clips to still images.
Cardless Payments
Computer vision may abolish the need for cash and cards, resulting in a cashless system. All transactions would be completed digitally.
With their mobile payment systems that rely on biometrics for authentications, Apple and Google are encouraging the move towards a cashless system. We will get even closer to this if the finance industry jumps on board and employs computer vision to facilitate payments.
Better Branches
Computer vision turns visiting a bank branch into a whole new experience. Cameras identify customers, which then enables the branch to analyze data and predict why each individual customer is coming. This allows the customer to receive efficient service.
Computer vision can also learn more about how customers feel by watching and analyzing their facial expressions during their interactions with branch employees. This valuable information can help banks improve the service they provide, which will increase customer satisfaction.
Greater Efficiency
Routine banking tasks require dealing with paperwork. This tedious work takes up time that could be better spent on other jobs that benefit the bank. Computer vision technology can help by taking on many of those tasks, allowing human employees to focus on other areas of their work.
For example, consider the amount of time it takes to open up a new account. The process could last for as long as a week. With computer vision, the amount of time this process takes can be shortened to a few minutes.
How? One way this can be accomplished is by allowing customers to make video calls on their smartphones. Customers can make these calls from home, which saves them time. It will also save time for bank employees.
Plus, it's way easier than the traditional method for opening a new account. This will attract more new customers, who are looking for ease and efficiency.
Computer vision has yet to reach its full potential, but it already shows amazing promise for revolutionizing banking and financial services. Financial institutions that are looking ahead should figure out how they can implement this incredible technology into their operations.
Disclaimer: The author of this text, Robin Trehan, has an Undergraduate degree in economics, Masters in international business and finance and MBA in electronic business. Trehan is Senior VP at Deltec International www.deltecbank.com. The views, thoughts, and opinions expressed in this text are solely the views of the author, and not necessarily reflecting the views of Deltec International Group, its subsidiaries and/or employees.
About Deltec Bank
Headquartered in The Bahamas, Deltec is an independent financial services group that delivers bespoke solutions to meet clients' unique needs. The Deltec group of companies includes Deltec Bank & Trust Limited, Deltec Fund Services Limited, and Deltec Investment Advisers Limited, Deltec Securities Ltd. and Long Cay Captive Management.
Media Contact
Company Name: Deltec International Group
Contact Person: Media Manager
Email: Send Email
Phone: 242 302 4100
Country: Bahamas
Website: https://www.deltecbank.com/