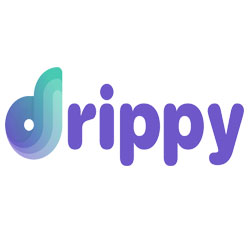 With summer swiftly approaching, many people are in need of good-looking swimwear. Finding an eye-catching and appropriate option often seems difficult. However, Drippy Swimwear has seamlessly solved this problem for their clients. They are the premier providers of the original color changing swim trunks. With the 2020 summer season right around the corner, they have brought back their highly renowned hypercolor swim trunks.
These act as bathing suits that change color when one is submerged in water. The shorts work by responding to temperature changes. When they sense a change in temperature, they respond with a stylish color shift. As such, anytime someone dives or splashes into water, their drippy™ trunks transforms into a whole new hue.
Available in various styles and colors, the shorts have become a much-wanted swimwear item this summer. The uniqueness and design of the trunks is something that many customers have responded to positively. In addition to this, the prices offered by drippy™ Swimwear currently are also quite affordable.
drippy™ Swimwear is excited to bring back these shorts back on the market. Having initially received a lot of acclaim on popular media outlets like Fox, CNN and ABC, they realize that many of their fans were previously unable to get their hands on one. With this new supply, they hope that everyone is able to get their favorite colors and styles, and start off the summer season in their stylish new trunks.
To excite customers even further, drippy™ Swimwear is providing a 25% flat discount on all of their available shorts and trunks. This is applied at checkout, thus, users can avail it with ease. They are also offering free worldwide delivery. Many of their customers already begun utilizing this opportunity to get their favorite drippy™ color change swim trunks.
About drippy™ Swimwear:
drippy™ Swimwear is the original provider of the color-changing swim trunks. These trunks change their hue based on the temperature. Thus, when the wearer enters a body of water, the shorts respond by shifting their color. This makes them the ideal stylish choice for the summer.
For the 2020 summer season, drippy™ swimwear has brought back the original color changing swim trunks for their many customers. Offering them at a 25% price discount and free worldwide delivery, they have ensured that now is the best time to get one's ideal pair of shorts.
For more information: https://drippyswimwear.com/
Media Contact
Company Name: Drippy™ Swimwear
Contact Person: Media Relations
Email: Send Email
Country: United States
Website: https://drippyswimwear.com/