SANUWAVE Health, Inc. (OTCQB: SNWV) announced results from the Company's 2020 Annual Meeting of Stockholders, held Thursday, July 23, 2020. Several items approved during the shareholder meeting position the company for transformative events.
In addition of all director nominees being elected to the Company's board of directors, stockholders approved the ratification of the appointment of Marcum LLP as the Company's independent public accounting firm for the fiscal year ending December 31, 2020, the reincorporation of the Company from the State of Nevada to the State of Delaware, and an amendment to the Company's articles of incorporation to increase the number of authorized shares of the Company's common stock by 250 million shares to 600 million shares. Further, shareholders granted the authority to the Company's board of directors to effect a reverse split of the Company's outstanding common stock at a ratio of between 1-for-10 and 1-for-50.
Also, the stockholders voted, on an advisory basis, to hold a "say-on-pay" vote at a frequency of once every three years. Kevin A. Richardson II, SANUWAVE CEO, said, "SANUWAVE is extremely pleased with the outcome of our Annual Meeting of Stockholders." He added, "With our stockholders' approval, as reflected at the Annual Meeting, we intend to transform SANUWAVE. We expect to soon accomplish the reincorporation by converting to a Delaware corporation. Further, we expect to use some of the additional authorized shares to help complete the purchase of Celularity's UltraMIST assets and partnership rights for its wound care biologic products. In the near future, the Company expects to file an application to have its securities listed on Nasdaq. We want to thank our stockholders for their ongoing support."
A detailed Current Report has been filed on Form 8-K with the SEC reporting the results of the 2020 Annual Meeting. Click here to LINK to the report.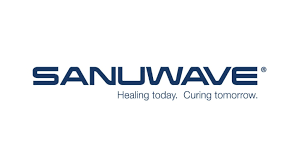 SANUWAVE Nears Completion Of Celularity Assets Purchase
SANUWAVE Health, Inc. is an emerging shockwave technology company focused on the development and commercialization of proprietary regenerative technology for the treatment of tissue, musculoskeletal, and vascular structures. The company is working in the estimated $10.8 billion advanced wound care market, after receiving FDA clearance for its flagship technology dermaPACE® in 2017 for the treatment of diabetic foot ulcers. SANUWAVE began to commercialize the system in January 2019 after CMS granted SANUWAVE a reimbursement tracking code to allow billing for the procedure. SANUWAVE currently has placed 130 dermaPACE® Systems in wound clinics the U.S. and over 450 including international markets.
SANUWAVE's dermaPACE® System is a non-invasive device for the repair and regeneration of skin, musculoskeletal tissue, and vascular structures, and was developed to treat chronic wounds. With therapeutic sessions lasting only between 5 and 7 minutes, the system utilizes a proprietary form of high-energy, focused shockwave technology that activates biologic signaling and angiogenic responses, which promote rapid and effective healing. Extensive clinical studies have proven the device's safety and efficacy in treating diabetic foot ulcers. Internationally the system can be utilized for the treatment of post-operative wound healing defects, post-traumatic wounds, deep-partial thickness burns, decubitus ulcers, arterial leg ulcers, and venous leg ulcers.
The benefits of the dermaPACE® system have helped SANUWAVE establish strong relationships with leading clinics and physicians, with over 300 clinicians certified to provide treatment with the platform. dermaPACE® is one of only a few platforms that offer a non-invasive, convenient, and safe procedure that can be easily combined with other modalities.
Results from its 2020 Annual Meeting set the stage for the company to take its first transformative stride through the accretive acquisition of Celularity's UltraMIST® and the exclusive license of the Celularity wound care biologic products, Biovance® and Interyl®, which are excellent complements to the dermaPACE® System. The UltraMIST® device is already used in over 900 wound care clinics and offers SANUWAVE with a strong reoccurring revenue stream from orders of the applicators for the device, which are disposable and provided in a case of twelve single-use (per patient).
The Celularity's UltraMIST® Delivers Accretive Value, Wound Care Sales Force, and Complementary Wound Care Technology
The addition of the Celularity wound care assets provides a platform of scale with approximately 900 customer accounts a 25-person team of wound care professionals, and an innovative energy transfer technology. The planned combination of UltraMIST® and the dermaPACE® System is expected to create a substantial opportunity to demonstrate improved patient outcomes over the current standard of care, initially for diabetic foot ulcers and across all wound indications in the future.
The acquisition will further provide SANUWAVE a comprehensive platform with the therapeutic power to treat the patient from beginning to end of the healing process, creating an effective all-in-one solution for patients while maximizing potential revenues for the company. And because of its practical and efficient treatment regimen, the end result of the combination may lead to a best-in-class position and serve as the standard of care to wounded patients with urgent need.
The value-driver in the deal with Celularity comes through its UltraMIST® system. This therapeutic device produces a low frequency, non-contact ultrasound energy that can cleanse wounds and promote healing through the removal of bacteria and inflammatory cells in the area. The UltraMIST® system is already approved in the U.S. for all acute and chronic wound indications and is currently used in hospitals, wound care centers, and nursing homes across the US. The technology is especially unique because the device never touches the wound surface, making the application pain-free.
Noting the pain-free aspect, consider the comparison of UltraMIST® to the option of disinfectant scraping to treat wounds. Comparably, UltraMIST® is the gold standard. And considering that the device is FDA approved for treating painful diabetic foot ulcers, pressure ulcers, venous leg ulcers, deep tissue pressure injuries, and surgical wounds, this painless application may enjoy expedited market appreciation from patients who are already suffering from chronic wound conditions.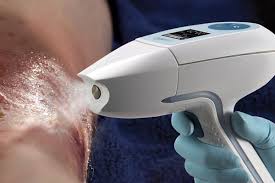 Exclusive Wound Care Biologics Partnership with Celularity
SANUWAVE will benefit from a second Celularity product that can further position SANUWAVE as a leading and comprehensive wound care platform provider. Biovance® is a second asset and is a flexible, human amniotic membrane allograft that provides a natural foundation for wound healing. The technology utilizes cells and proteins that serve as a functional extracellular matrix required to jumpstart the tissue regeneration and wound healing process. Not only is the treatment effective, but it is adaptable to many different sizes and types of wounds. Also, remarkable and an enormous product benefit is its ease of storage at room temperature for up to five years.
The third product coming from Celularity is Interfyl®, a human connective tissue matrix. Interfyl® is designed to replace damaged integumental soft tissue and augment inadequate connective tissues, as well as repair small surgical defects such as exposed tendons or nerves. Available in both flowable and particulate forms, the technology is designed to be adaptable to irregular wound shapes while still providing effective structural support.
Not only is Interfyl® a strong complement to Biovance® and UltraMIST®, but it helps to set the stage for SANUWAVE to capitalize on multiple strategic and market opportunities. The complementary and comprehensive portfolio of treatment options places SANUWAVE in an excellent position to earn a significant share of the global wound care market and provide the best therapeutic option and care to patients in need.
Extending Revenue Opportunities From Start-To-Finish Capability
The most attractive part of the planned acquisition of UltraMIST® and the exclusive license of Biovance® and Interyl®, is that it can position SANUWAVE to provide start-to-finish wound-care treatment. This unique capability may play solely to SANUWAVE's benefit, as few, if any, competitors have the resources to integrate multiple assets within its portfolio to provide a comprehensive treatment from wound discovery to closure. With access to dermaPACE®, UltraMIST®, Biovance®, Interfyl®, and WoundShield®, SANUWAVE can administer all five complementary therapies at different stages of the healing process to decrease bacteria, decrease inflammation, and increase perfusion. The ultimate result will lead to an overall better closure of the wound.
Here's another interesting note. Clinical trials have indicated that dermaPACE® alone can reduce the amputation rate caused by advanced diabetic foot ulcers by more than 2.5x compared to a control group. The treatment's combination with UltraMIST® and other wound prepping technologies is expected to decrease the rate of amputation further and simultaneously provide patients with a painless and effective solution.
Moving forward, the synergistic mechanisms of action in the technologies developed by SANUWAVE and Celularity create a significant chance for upcoming clinical trials to demonstrate a dramatically improved patient response over the current standard of care. The integration of assets provides the ability to cross-sell dermaPACE® into existing business relationships with wound care facilities and hospitals. With UltraMIST® already being used to heal chronic wound patients, there is a leveraged opportunity to add the complementary dermaPACE® platform to many of these treatment regimes.
The combination of the assets will undoubtedly contribute to the future scaling and globalization of the treatments as well. SANUWAVE has already noted that the cash-flow from UltraMIST® will help support the planned commercialization phases of dermaPACE®. They also highlighted that the synergies will provide financial benefits from cost savings in streamlining suppliers, marketing, and sales organizations. Additionally, capital expenditures to penetrate new markets is expected to be low, resulting in a free cash flow conversion of 95-98% from each new placement. The limited operating overhead will also enable SANUWAVE to quickly scale its platform as it gains more recognition as an effective, painless, and comprehensive wound care solution.
2020 Can Be Transformational
Building on an already strong foundation, SANUWAVE's combined portfolio with Celularity assets provides multiple avenues for continued product and revenue growth. The complementary nature of SANUWAVE and Celularity's wound care assets also broadens the addressable indications and expands the company footprint across multiple sectors. The global commercialization strategy of dermaPACE® and UltraMIST® will also benefit substantially from existing clinical relationships and a growing international market presence and the utilization of the newly combined sales forc
Importantly, to hit the ground running, no technological updates are required for these platforms to work with one another. And, the complementary nature of the therapeutic capabilities opens a natural sales channel for additional treatment indications. Thus, growth is inherent to the acquisition and can provide immediate expansion into other treatment markets.
The underlying value opportunity driving investor interest in SANUWAVE is that its invigorated and comprehensive wound care solutions platform may ultimately earn its place as an industry-leading wound care treatment provider from discovery to closure. Moreover, they may be the only company able to make that claim. Also, with synergistic platforms that work with one another, the need for physicians and patients to use a combination of treatment modalities from different, unrelated companies throughout the healing process can be eliminated. This advantage should not go unnoticed, especially when inefficient treatment can lead to severe infection, amputation, or death.
Thus, there is comfort in knowing that patients and physicians alike can soon utilize clinically proven, start-to-finish wound care solutions that can provide better results and save lives. SANUWAVE should be credited for leading that change.
Disclaimers: Blue Hawk Media, LLC is not operated by a licensed broker, a dealer, or a registered investment adviser. It should be expressly understood that under no circumstances does any information published herein represent a recommendation to buy or sell a security. The information made available by Blue Hawk Media, LLC is not intended to be, nor does it constitute, investment advice or recommendations. The contributors may buy and sell securities before and after any particular article, report and publication. In no event shall Blue Hawk Media, LLC be liable to any member, guest or third party for any damages of any kind arising out of the use of any content or other material published or made available by Blue Hawk Media, LLC, including, without limitation, any investment losses, lost profits, lost opportunity, special, incidental, indirect, consequential or punitive damages. This article and its release to syndicated outlets has been produced through the engagement of a third party, SANUWAVE, Inc., who has hired Blue Hawk Media, LLC to prepare a research and video report for SANUWAVE. The company has compensated Blue Hawk Media, LLC three-thousand-five-hundred dollars to prepare original content, video production , and syndication services. This presentation may contain forward-looking statements that involve a number of risks and uncertainties associated with the featured company's business. Please refer to SANUWAVE's most recently filed 10-K or 10-Q and its website, as applicable, for the most current publicly available information.
Media Contact
Company Name: Blue Hawk Media, LLC
Contact Person: Jacob Ellison
Email: Send Email
Country: United States
Website: https://www.soulstringmedia.com