Orlando, FL – Kenford Wiltshire is raising funds on Indiegogo Life for his project, FAV – Fastest Ageless Vegetarian.
"I'm 49 years old and I'm training to be the oldest, fastest person in the world and also being a vegetarian since 1995," he explains, "My current top speed is 23MPH and my goal is 28-29MPH."
Kenford Wiltshire, who will be turning 50 this May, was born in Jamaica. He has always enjoyed running and believes that age is just a number. He has taken part in two indoor runs in New York, and during one of these he was faster than runners who were much younger than him. If Wiltshire reaches his goal of 28-29 MPH he will beat the fastest human running speed on record. The current record is 27.78 MPH, held by the 28 year-old Jamaican athlete Usain Bolt.
In order to further improve Wiltshire has turned to crowdfunding to raise funds for the training, equipment, and time off he will need to fully dedicate himself to his goals. In terms of equipment, funds will go towards items like resistance bands, Vertimax V8, and Exer-Genie. Wiltshire would also like to pursue professional training at the Gatorade Sport Science Institute or a Nike Complex.
"With your help I would have the funds to buy the equipment and professional training that's needed to attain this goal," Wiltshire says, "That being said, I also wish to inspire many that are my age."
To learn more about Wiltshire, check out the Indiegogo Life page or contact the creator below.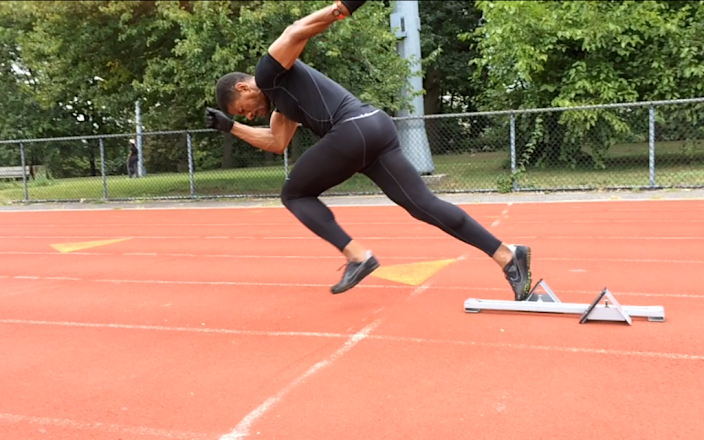 Distributed by CrowdfundingPR
Media Contact
Contact Person: Wiltshire Kenford
Email: faveg@z-mailbox.com
Country: United States
Website: https://life.indiegogo.com/fundraisers/support-vegetarian-runner