The Rize is truly different by design. It allows users to customize their vaping experience in multiple ways. It also delivers convenience, quality and style with features that let you control how and what you vaporize. The Rize personal vaporizer by Lifted Industry gives you the flexibility to vape cannabis oils, e-liquids, waxes and other concentrates and soon dry herb, all in a single elegantly designed solution. From a convenient micro-USB charging dock to interchangeable atomizer attachments and a ground-up rethinking of the industrial design, the Rize sets a new standard in portable vaporizers.
The Rize personal vaporizer is compact and easy to carry, but the materials offer unrivaled durability. In addition to convenient micro-usb charging it also boasts a replaceable 1100mHa Li-ion rechargeable battery, personalizable covers, variable temperature settings, several mouthpiece attachments and over a dozen new features that make this the best in the vaporizer market.
"We want to change the way people vape in the community," said Lifted Industry Founder and CEO, Derek Silverio. "The Rize vaporizer will improve the overall experience and help make Lifted Industry a force in this movement for years to come."
The Rize vaporizer will be offered in three different kit styles to fit the user's vaping preferences. There will be two individual kits; one for e-juice only, and one that also works with oils and waxes. The third kit is all encompassing, providing attachments for vaping e-juice, oils, waxes and shatter or other solid substances. Dry herb functionality will be offered as a stretch goal through the crowdfunding campaign.
Lifted Industry launched the Rize vaporizer on Indiegogo.com on April 20th, 2015. This campaign will provide supporters with numerous perk options and considerable early-bird discounts.
"After researching many funding options we chose Indiegogo.com. We believe Indiegogo is a trusted platform with a progressive community that gives us the best opportunity to tell our story and connect with our audience," said Head of Sales, Josh Michel.
For additional information, visit www.liftedindustry.com
Lifted Industry Resources:
Facebook: www.facebook.com/liftedindustry
Twitter: www.twitter.com/lifted_Industry
Instagram: www.instagram.com/liftedindustry
About Lifted Industry:
Lifted Industry is a Seattle based startup founded in 2014 with the mission to design and develop the best personal care, and lifestyle products in new, and emerging cannabis and e-liquid markets. We bring culture, technology, wellness, and community together to create new tools that help people regain the confidence to medicate, and enjoy their experience in a professional way.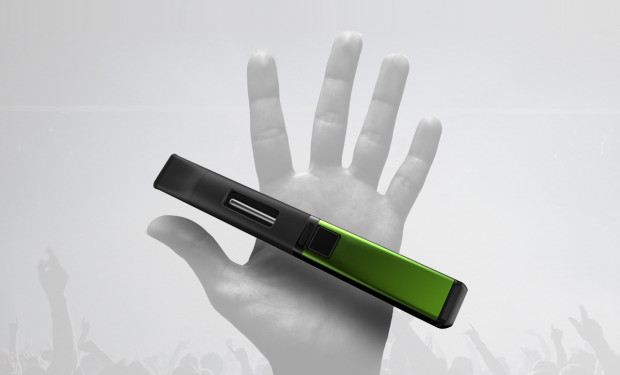 Distributed by CrowdfundingPR
Media Contact
Company Name: Rize Vaporizer
Contact Person: Akio Strasser
Email: akio@liftedindustry.com
Phone: 310.770.8281
Country: United States
Website: http://www.liftedindustry.com