Frederick, MD – Eric Gyamfi is currently running an Indiegogo campaign for W-Sale, an app that allows users to easily locate yard sales close to home.
"I came up with the idea when I was with my mother (who loves garage sales)," Gyamfi says, "We passed a garage sale sign and I asked her, "Wouldn't it be cool if there was an app to show you where all the garage sales are in the area?!" So, I joined forces with Zapporoo to transform this idea into a marketable platform. I am very passionate about this app and believe that it will positively impact everyone who uses it."
W-sale has unique features not presently available in the marketplace and will be a must for anyone looking to buy or sell items. The app will allow users to search for specific items they are interested in. Users can also post descriptions of their sale and take pictures of items they are offering. All you need to do is input your location to search for yard sales in the area, quickly getting a list of results along with directions and contact information.
"I envision this app appealing to multitudes of consumers who use their electronic devices not only for communication but also for innovative solutions. Although the programming is still in the developmental stages, several 'mock-up' drawings of this app have provided the developer with a sense of how the concept will appear once brought into production," explains the creator, "This is beneficial for making any necessary modifications and revisions for improvements; thus promoting a more satisfactory and overall accommodating app."
Gyamfi has now turned to Indiegogo to raise the funds needed to launch his innovative app. In exchange for pledging to the project, backers can gain access to a variety of rewards including their name added to the thank you wall on the w-sale website and a tote bag.
For more information, please visit the website here or contact the creator below.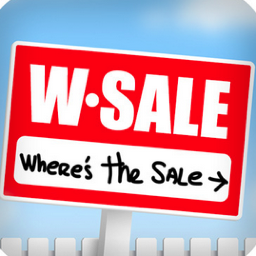 Distributed by CrowdfundingPR
Media Contact
Company Name: W-Sale
Contact Person: Eric Gyamfi
Email: ericgyamfi22@hotmail.com
Phone: (301) 804-8217
Country: United States
Website: https://www.indiegogo.com/projects/w-sale-app-where-the-yard-sale-at