Moscow, RU – In March 2015, Diamond Cat launched an Indiegogo campaign for Football: Strategy and Tactics, an online soccer manager game mixed with RPG and turn based strategy!
"Football: Strategy and Tactics takes the best facets out of board games, like turn-based strategy, well-balanced gameplay, and blends it with football manager game, where you build and train your team to compete with other players," says the creator.
Football: Strategy and Tactics is comprised of two main elements. First, it is a classic football manager with a few RPG elements, and a turn-based strategic game during the match. The idea is quite similar to good old XCOM games, where you manage your resources in a manager mode and then use them in battle mode.
One of the goals of this game was to make the outcome of matches less random. During the match, you will have the ability to move players around on the hexagon-based field, using turn-based strategy mechanics, merged with the actual football rules. Because both players plan their moves at the same time, you are given the opportunity to try and outthink your opponent.
"We want to make players interact in many different ways. To chat, to play friendly matches, to trade players and, ultimately, participate in tournaments," explains Terekhov, "We are doing our best to make gameplay quick, fun, and entertaining. But we can't make it without your help."
In exchange for pledging to the project, backers can gain access to a variety of rewards including access to the game before it opens to the public for $5, a key to the closed Beta and developer forum which will help shape the game for $10, a chance to appear in the game as a football fan for $15, and much more! Backers can also pledge $100 for naming rights to an in-game stadium and media partners can pledge $1,000 to have their advertisement on every in-game stadium.
For more information, please visit the Indiegogo page here or contact the creator below.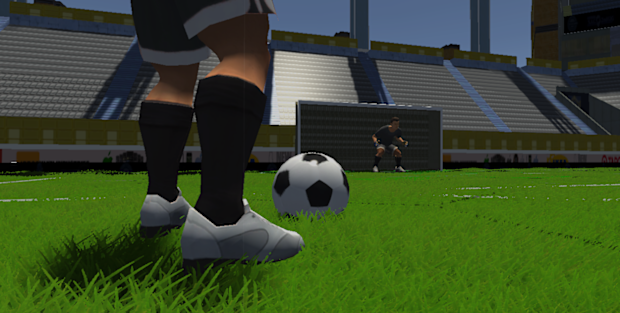 Distributed by CrowdfundingPR
Media Contact
Company Name: Diamond Cat
Contact Person: PR
Email: diamondcatst@gmail.com
Country: Russian Federation
Website: https://www.indiegogo.com/projects/football-strategy-and-tactics#/story