London, UK – In June 2015, Bibi Shadbolt, a UK based fim maker launched an Indiegogo campaign for Afua's Diary Movie, a romantic comedy drama based on the life of one woman. The film deals with love, destiny and the effects of immigration on diaspora communities.
"About 7 years ago, a friend told me about his roller coaster love life," explains the creator, "It was such an interesting story I thought: 'Why don't I make a movie about this?' So, with his permission, I decided to create a romantic comedy drama based on the life of one of the women and called it Afua's Diary."
Afua Forson Brown is a pretty African girl who goes through a series of challenges as her British student visa runs out. Her situation is made worse by constant nagging from her lazy and arrogant boyfriend and the persistent calls from her alcoholic father in Ghana who constantly demands money from her. Afua eventually finds love in Alan Freeman, a recently divorced businessman whose ex-wife, coincidentally, was an African woman who left him after she got the right to stay in the UK. With her escalating problems and knowing Alan's past, Afua finds herself in an even more complicated situation.
"We finished production in 2014 and first screened the movie in December 2014. Afua's Diary has since received three festival selections and won one award and we are now looking at releasing it in selected cinemas in the UK," says Shadbolt, "This project was funded by myself and collaborators and with support from people like you, we believe we would reach even wider audiences. Thank you."
In exchange for pledging to the project, backers can gain access to a variety of rewards including a signed DVD for $10, a copy the DVD and a 2016 Diary of Afua's inspirational quotes for $20, an 'I supported Afua's Diary' cap for $50 and more! Backers can also pledge $100 for an invitation to attend the press and cast screening at the British cinema museum, which features a guided tour of the museum as well as the chance to interact with the cast and crew of the film and be interviewed by the press.
For more information, please visit the Indiegogo page here or contact the creator below.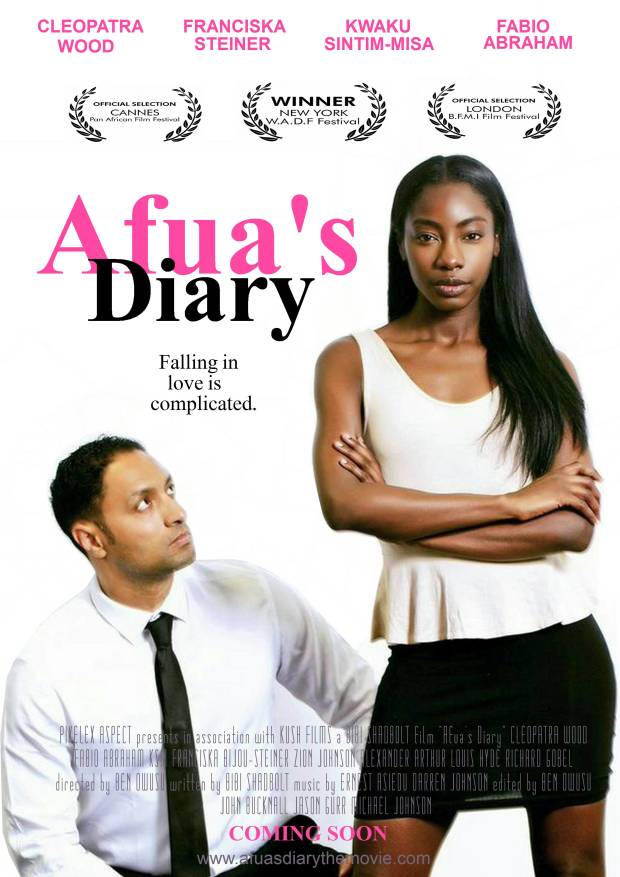 Distributed by CrowdfundingPR
Media Contact
Company Name: Afua's Diary Movie
Contact Person: Bibi Owusu-Shadbolt, Producer/Writer
Email: bibi@afuasdiary.com
Phone: 07878868973
Country: United Kingdom
Website: https://www.indiegogo.com/projects/afua-s-diary-movie