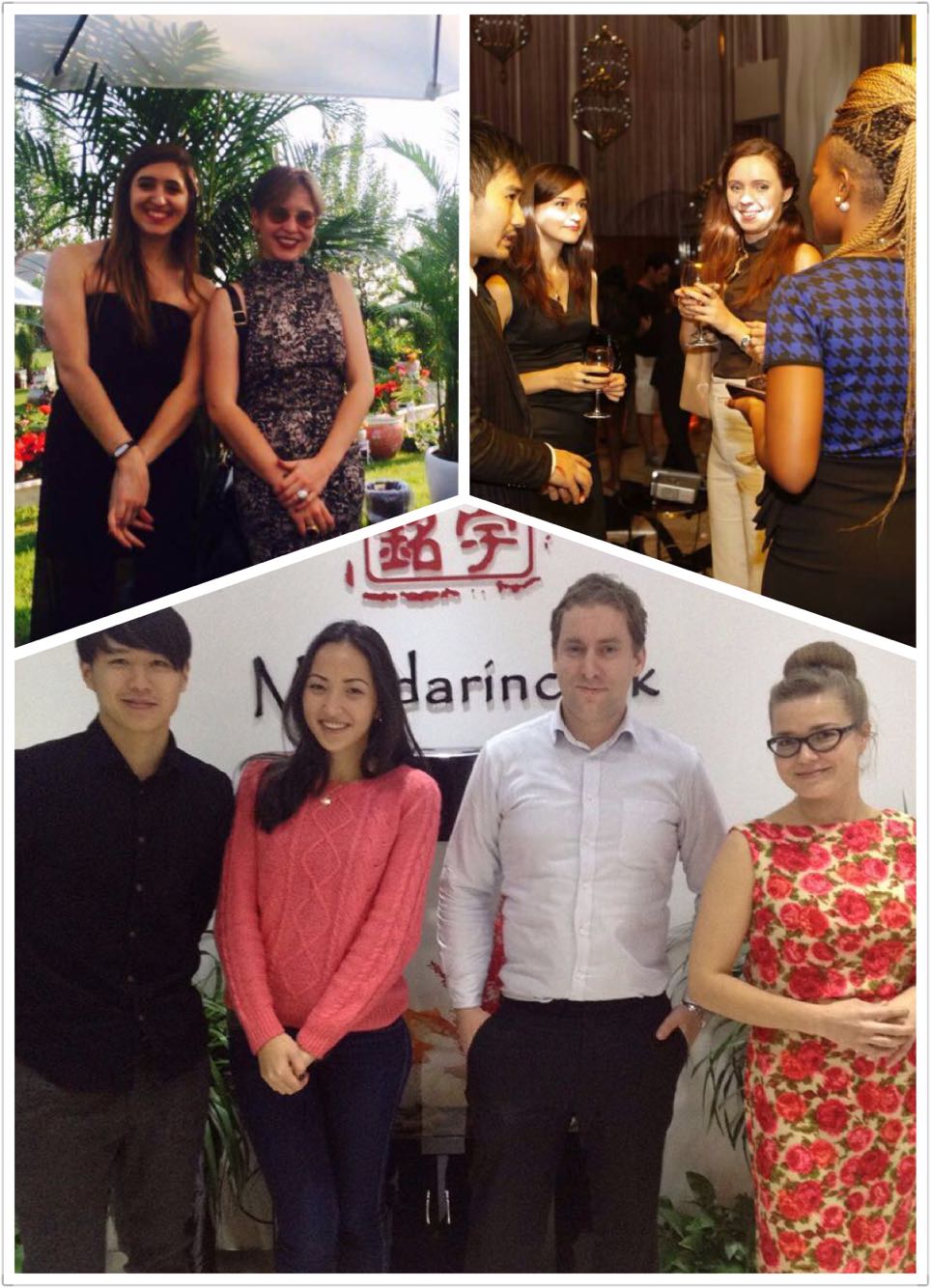 Since China's rise to power, the Middle Kingdom has become an increasingly attractive destination for foreign students and professionals. One of the consulting firms that imports this foreign talent is Mandarinclick: a company based in China's capital of Beijing. Next to providing internship/job opportunities throughout China, Mandarinclick offers cultural training and incubation services.
A visit to Mandarinclick's Headquarters in Beijing learns that Mandarinclick is not your typical Chinese company. The office is clean and spacious and its staff young and international. After a cup of coffee and some small-talk with program director Mr. Husson, it becomes clear that the business Mandarinclick is in is a tough one: competition, ever-changing bureaucratic rules, and the increasing number of clients allow no rest for Mandarinclick's employees.
As Mr. Husson states: "Almost any business in China faces fierce competition, and so are we. Mandarinclick survives because we maintain a long term vision in terms of client relations and partnerships. The main issue in our field is trust. For foreigners it is hard to protect themselves judicially in China and the protection that contracts offer are limited. Therefore, we place high value on clarity and honesty. We never promise what we cannot deliver. If that costs us clients, so be it. Our working philosophy is that if you have one happy client, you gain two others. On the other hand, if you provide disappointing work, you will lose ten."
Furthermore, partnerships are key to ensure a steady flow of talent. Mandarinclick has partnered with Universities in 11 different countries. As Mr. Husson emphasizes: "The interest in going to China is omnipresent. However, Universities and students often do not have the connections in China to secure internship positions, let alone to monitor students' safety and progress. This is where Mandarinclick steps in: Our vacancies cover virtually any industry and we work with private-owned and state-owned companies of any size. We provide the students with housing, cultural consulting, visa guidance, emergency contact persons, etc. Our services flex with the needs of the students and Universities."
Next to bringing foreign talent to China, Mandarinclick also helped numerous foreign startups conquering the Chinese market. Most of the newly found companies in China fail (at least 70%) and the market for incubators is on the rise. We asked Mr Husson how difficult it actually is for newcomers to start a company: ' foreigners can start a WOFE (Wholly Owned Foreign Enterprise) in China, but it is not easy if they do not follow a proper procedure. For example, companies will need a capital to start with, a registered office, as well as a pile of certificates and other documents from the Development & Reform Commission, Foreign Trade & Economic Bureau, Administration of Industry & Commerce, etc." However, the bureaucratic procedures are not the only thing entrepreneurs should worry about. "It is a lazy truism to explain that China is not just a different country, but a different world than the one Westerners are used to. There are other factors coming into play and business plans need to suit these circumstances. As any entrepreneur in China will tell you, relationships are vital for success here. And then we are not only talking about corporate relationships, but also about governmental connections. Furthermore, negotiation dynamics, contract significance, and judicial matters are arranged differently here. Mandarinclick has developed a 10 step procedure to start a WOFE and offers business advice, office space, investors, finance services, legal consulting, registration assistance, tax consultancy, recruitment and match-making."
Mr Husson believes that China is a country that is suitable for foreign businesses, but unsuitable for making quick money. "Business here is based on long term relationships. Your network needs to be expanded and maintained constantly. Impatience and cultural unawareness are a recipe for failure."
It was interesting to see how Mandarinclick has made its way to become one of the top providers in China, by stating clear goals and maintaining a high service standard. For foreigners who are looking for a smooth landing in China, Mandarinclick might just be the company they are looking for!
Media Contact
Company Name: Xinhua News Agency
Contact Person: Susan Stevens
Email: susanst1981@hotmail.com
Country: China
Website: http://www.xinhuanet.com/english/home.htm