Stephen Thomas recently set up a crowdfunding campaign for a new project that seeks to resolve the problem faced by people who are buying men's gifts. The initiative was taken to build support and raise funds for upscale, themed gifts for men, based on lifestyles and hobbies called A Gentleman's Trove. The crowdfunding campaign was set up on the most popular platform Indiegogo, with a funding goal of at least $8000 USD, which needs to be raised in the next 30 days. The company is currently accepting pre-orders on Indiegogo, guaranteed for Father's Day.
Most people who have had to buy presents for men would acknowledge that it can be kind of challenging to find a great gift for guys, so they end up purchasing the same old, clichéd presents which most men are also understandably sick and tired of receiving. A team of creative thinkers has come up with a simple yet brilliant solution for gifts for him problem: a gift basket service specially designed for men. Stephen elaborated: "A lot of people find it very challenging to shop for men on special occasions. Men don't really communicate what they want, and we end up giving them the same gifts year after year. Well, A Gentleman's Trove aims to put an end to that, and relieves you of the headache of trying to figure out a quality gift for a man."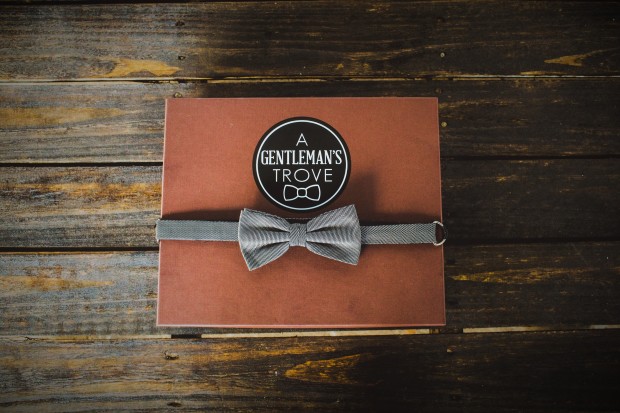 The A Gentleman's Trove team has come up with a wide variety of different upscale, themed gifts for men, based on lifestyles and hobbies, and have also paid a lot of attention towards the selection of each item of the different types of boxes. Currently, A Gentleman's Trove is offering 4 different boxes:
The Power Player Box
Speak Easy Host Box
The Professional Box
The Tech Essentials Box
These gift boxes are also being offered as rewards and perks to prize the generosity of those who support the campaign and the project through their monetary contributions. The Tech Essentials Box has been specially designed will be given according to the amount of money pledged. There are limited qualities of the special reward items.
The funds raised through the crowdfunding campaign will cover the cost of the introduction of a new line of gift boxes, and a loyalty program.
To Learn more and pre-order, please visit: https://igg.me/at/gentstrove/x/13627541
About:
A Gentleman's Trove to simplify your shopping, and provide high quality gifts that men would actually want and use.
For more information, please visit: http://www.gentlemanstrove.com/
Media Contact
Company Name: A Gentleman's Trove
Contact Person: Stephen Lloyd Thomas
Email: gentlemanstrove@gmail.com
City: Atlanta
State: GA
Country: United States
Website: http://www.gentlemanstrove.com/