Emeryville, CA – Rachele Cazarez recently launched an Indiegogo campaign to raise money for Accents, new shoe inserts that make it feel like you're always wearing new shoes! Easy to insert and remove, Accents shoe inserts are the perfect solution toslippery, dirty, or uncomfortable shoes.
"Accents are shoe inserts reimagined. I focused on creating a great product that solves a common problem for women," the creator explains, "They are one-day-use inserts that prevent your feet from sliding around and keep your feet fresh, dry and clean. They make it feel like you are putting on a new pair of shoes every day."
Accents can be used in ANY type of shoe; heels, flats, sandals, wedges – you name it, you can wear Accents with them! Unlike thick shoe inserts, Accents are paper thin so there is no bulkiness added in your shoes. They keep your feet from sliding around and use a material that keeps them feeling dry and fresh.
Accents are custom-shaped to shoe sizes, so you don't need to worry about altering or cutting them. They are made using a unique adhesive that allows you to reposition them if needed, yet they are durable enough to stay in place all day long. When your day is over, you can easily remove your Accents using a helpful tab.
"Once you try Accents you'll wonder how you ever walked without them," says Cazarez, "I am currently in my 1st run of production and due to high demand – I'm moving forward with my 2nd run. Join with me on this journey to keep the momentum going! I am so close to getting Accents on the market and would love your help."
In exchange for pledging to the project, backers can gain access to a variety of rewards including one pair of Accents inserts for $5, two pairs for $10, also, backers can pledge $38 for eight pairsor $76 for sixteen pairs.
For more information, please visit the Indiegogo page here or contact the creator below.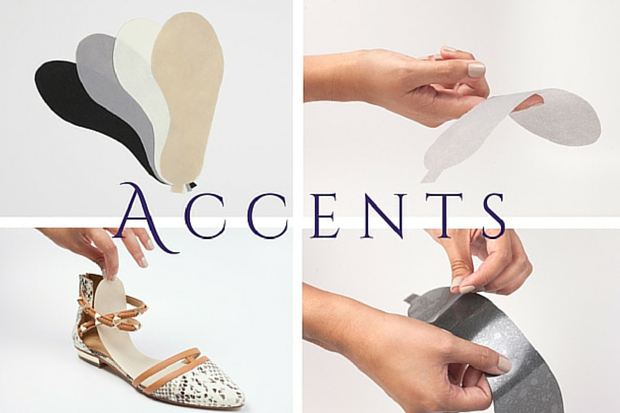 Distributed by CrowdfundingPR
Media Contact
Company Name: Accents
Contact Person: Media Relations
Email: rachele@accentsinserts.com
Phone: 951-809-2488
Country: United States
Website: https://www.indiegogo.com/projects/accents-best-shoe-inserts-like-new-shoes-daily–2#/