Art Koster is the owner of an all-in-one, digital marketing solutions firm operated through ArtKoster.com in Columbus, Ohio and was recognized as a top performer in Online Marketing and SEO by TopIndustryProfessionals.com for May 2016.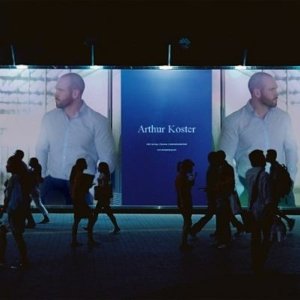 TopIndustryProfessionals.com is a national website that receives nominees who are top performers in their field of expertise. For May 2016, T.I.P. was pleased to honor Art Koster with this prestigious award for attaining remarkable marketing results for his clients utilizing SEO and cutting edge digital media branding.
Local and national businesses that have been built on traditional brick and mortar marketing have increasingly found that those practices no longer work in today's market. The consumer landscape has changed dramatically in recent years. Consumers now turn first to the web to research a product or company before making a choice. According to Adweek.com, "85% of consumers find local businesses online." With the decline in traditional printed business directory distribution and the rise of Google searches, local businesses are looking to online channels for their marketing budgets.
Art Koster is the owner of such an agency that local businesses have been turning to for increasing their online presence, reputation and sales. Koster's results-driven online marketing strategies for blending authority positioning with SEO have been successfully executed with local organizations as well as national brands, resulting in hundreds of raving client testimonials.
When asked by T.I.P. what has been a key differentiator to his success with clients, Koster responded, "Clients continue to focus on what they do best while we masterfully market their business across multiple digital platforms and the media. We are not your average SEO agency. In fact, it would be a disservice to our clients if all we offered was the generic cookie cutter SEO services that most agencies typically offer. Instead, we do with the media for our clients what was once reserved only for the wealthy or organizations with massive marketing budgets. We flood search engines to position our clients as their industry's leader in a very professional and authentic way that provides value to both the client, their customers, and their prospects. This is what drives our client's marketing successes.
Koster says he is humbled by this award, while acknowledging he has been blessed to have helped thousands of clients achieve their financial goals. He attributes his own success to listening to clients, understanding their goals and desired outcomes, and together crafting a go to market strategy which has turned clients into raving fans. On understanding the entrepreneur business owners mindset during a consultation, Koster states "They don't care about SEO or web design when it comes down to it. What they want is sales growth and to enjoy recognition as one of the best in their industry. We give them increased traffic, leads, and industry notoriety through unique, high-level execution using multiple digital platforms."
This is attested by a recent client testimonial for Art that reads, "Thank you Art! We are now the top ranking site for multiple keywords! Our website traffic is up over 500%, and our sales are going through the roof. We had been burnt in the past by SEO companies and were reluctant to try again. We are so glad we found you. Again, we can't thank you enough. You have a customer for life."
Brand reputation is an integral component to success, and Koster's reputation and philosophy of customer service is built by aiming to exceed expectations. "I don't only guarantee 100% satisfaction, I have a 100% client satisfaction success rate. My number one core belief is to provide superior customer service along with profit driven results. When your goal is to serve people at the highest levels, everything else falls into place. When my clients achieve their goals, we both win."
Learn more about Art Koster at www.ArtKoster.com
Media Contact
Company Name: ArtKoster.com
Contact Person: Art Koster
Email: artkoster@authoritynewsmedia.com
Phone: 614-702-2233
Country: United States
Website: http://www.ArtKoster.com