JUNE 13, 2016 – New York – The reviews are in, and The Resume Shoppe is getting rave reviews worldwide from the press as well as the public about its great new Mac Templates, as well as their terrific line of PC Templates! Their versatility and style simply can't be beat, and now everybody knows about it. The message is loud and clear… they are the new industry standard, plain and simple.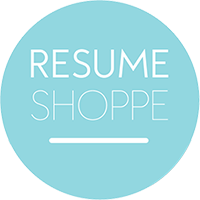 The importance of a top notch resume cannot be overemphasized. It can make the difference between the career of your dreams being yours for the taking… and it slipping through your fingers. The proper tools are paramount to your success. The unique ability to receive the professional help you need in designing your very own custom resume in order to achieve the best results is a key component in their success. It is also one of the main reasons why everyone is talking about these groundbreaking products. The fact that each stylish template comes with 3 versions: Word for PC, Word for Mac and Pages for Mac makes them compatible with as many customers as possible makes them even more useful. They are an invaluable asset to job seekers everywhere.
How many good-paying, fulfilling jobs have you lost out on because you were unprepared or did not present your skills as proficiently as you could have? Do you want to trust your future to less than the best image you can present to employers? Your resume is your calling card… your chance to make a great first impression… make it the right one. Let The Resume Shoppe show you how.
View Full Press Release Here >>
More Information:
Related PR Links:
Mac Word Templates: http://www.resumeshoppe.com/apple-pages-mac-resume-templates/
PC Word Templates: http://www.resumeshoppe.com/resume-templates-word/
Company Website: http://www.resumeshoppe.com
Media Contact
Company Name: Resume Shoppe
Contact Person: DeShea Witcher
Email: nachoua72@yahoo.com
Phone: 1-718-370-7083
Address:885 6th Ave, Suite 1117
City: New York
State: NY
Country: United States
Website: http://www.resumeshoppe.com/