Are you into online gaming? Gamers are seeking new and exciting ways to play games online, without having to worry about breaking the bank. ClassicCarGaming.com is the next online gaming alternative to satisfy those cravings.
Classic Car Gaming gives classic car enthusiasts, and online gamers the ability to compete on the outcomes of classic car auction sales, you can join leagues, play multiple gaming styles, and join tournaments. Here's the kicker, Classic Car Gaming members receive Gaming Coins every day they sign in FOR FREE, so members can compete for awesome prizes everyday.
Classic Car Gaming all began (and still is) in a small office room, in the front of a classic car restoration garage in Santa Ana, CA that is fully equipped with no air conditioning, and the smell of differential oil. For the past three years the website has been creating a proprietary database from the blood, sweat, and gears of the industry, just to bring online gamers and gear heads something special. This innovative website is now in the very last stage of development, and seeks Indiegogo crowd funding to finish. The main goals of this venture are to bring people something fresh and exciting to have fun with, to create jobs, and to inspire young entrepreneurs.
With the classic car and online gaming industry's popularity growing leaps and bounds, Classic Car Gaming may very well be the future of online competition.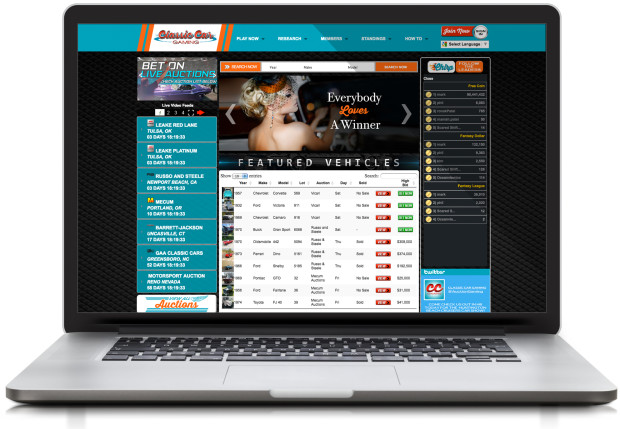 Distributed by CrowdfundingPR
Media Contact
Company Name: Classic Car Gaming
Contact Person: Joseph Vournazos
Email: info@classiccargaming.com
Phone: 714-323-4733
Country: United States
Website: https://www.indiegogo.com/projects/classic-car-gaming#/