Brian Horn, Co-Founder of Authority Alchemy, had a blog post chosen as of the "5 Best" in a recent article on BuzzFeed.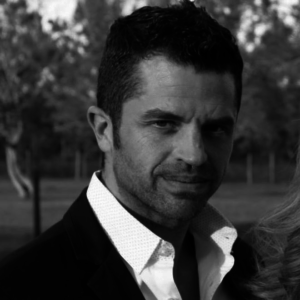 Authority Alchemy, a leading company in the branding and authority marketing field, is proud to announce that a blog post by their co-founder, Brian Horn, was chosen as one of the Top 5 SEO Articles in a recent story on BuzzFeed.
BuzzFeed, the popular social news and entertainment company, ran a story naming the top 5 articles about SEO on the blogging site Medium.com. Horn's article titled, "Why Selling SEO is Unethical in 2016" was one of the 5 selected for this story.
"I've been a raving fan of BuzzFeed for years. It was an honor to be selected for an article on the site. Especially since my article took a more negative stance against SEO," said Horn.
Horn's article pointed out that with changes to the algorithms and other technologies, he felt it is unethical to charge for SEO services now because they simply don't work like they did in the past.
He also explained that content isn't just about filling space or impressing the search engines anymore. Any company selling average content is not selling anything worth buying. Great content gets shared, while average content will get nothing. Selling average content is the premier reason most SEO services are useless at best, and unethical at worst.
Best-selling author and internet entrepreneur, Brian Ainsley Horn, helps professionals leverage their knowledge to gain authority status in their industry, then uses "authority marketing" to get them national media exposure. Brian is a regular contributor to Entrepreneur Magazine, Huffington Post, and The Examiner.
He is also an in-demand speaker that has traveled the world entertaining and educating audiences.
For more information on Brian Ainsley Horn and his company, Authority Media Group, LLC, please visit AuthorityAlchemy.com
Media Contact
Company Name: Authority Media Group, LLC
Contact Person: Rachel Allen
Email: info@authorityalchemy.com
Phone: 713-242-1662
Country: United States
Website: http://authorityalchemy.com