Publisher Black Card Books & Theresa Barnabei, DREC, team up to show how utilizing one of the most powerful ways that the 'Best get better' is by combining resources.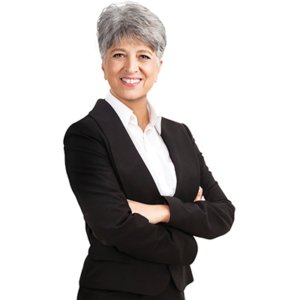 Theresa has built her reputation as a successful businessperson whose specialty is taking good Real Estate Agents and aiding them to become – the Best of the Best. Now, Ms. Barnabei is offering a FREE copy of her book to anyone who requests one by visiting her website.
"It's getting much tougher to win in a big way today," says Barnabei. "This is evidenced by the fact that 10% of the agent population controls 90% of the business. Profits will continue to be squeezed. As agents try and gain market share by competing and by doing more of what continues to be ineffective, a new breed of agents are emerging; those who create uncontested market share and make the competition irrelevant."
Theresa Barnabei is also a sought-out speaker, investor and founder of the Course Creators team providing teaching and coaching to schools, brokers and associations throughout the United States.
She is also the co-author of Multiply Your Business – 12 New Marketing Realities For The Real Estate Industries. This book is bursting with ideas for a new era of lead generation. Theresa teaches how to STOP doing business the old way and catapult it exponentially with 12 powerful, concentrated and proven strategies. With the help of the insights shared within this book, Real Estate Agents will be taught how to run their business in a world where their competition is irrelevant, find buyers and sellers NOW, while doubling their income within 12 months.
According to Gerry Robert, Publisher and President of Black Card Books, "You might be a great real estate agent, but unless you understand and get really efficient at marketing, you won't make it in today's marketplace and economy. There are new marketing realities. Those who know about these critical shifts in the marketplace can capitalize upon them. Those who don't are destined to continue to suffer poor business performance or even perish in the industry."
Now Black Card Books and Theresa Barnabei are making a special offer:
a FREE copy of Multiply Your Business, valued at $32, to those who visit www.multiplyyourrealestatebusiness.com. The book being released in 2016 may be available for a limited time, so those that are interested in securing a FREE copy should visit the website immediately.
About Theresa Barnabei:
Theresa Barnabei brings a wealth of knowledge, experience and practical advice to the stage. With over 30,000 hours of live presentations, she is recognized as one of the most inspirational speakers in her field, focused on getting students to take action that will make a difference in their own lives. She has mastered business management, real estate investing, REALTOR® sales, and management of a highly profitable 150 agent office. She currently serves on the Board of Directors for the National Real Estate Educator's Association, is the subject matter expert in Arizona for the nationwide CEShop online real estate school, is a contracted author for Kaplan University/Dearborn Real Estate Education, and authored and hosts the Designated Real Estate Consultant designation course. For more information, please visit: www.tbconsults.com
About Black Card Books:
Black Card Books is a revolutionary publishing firm that combines decades of experience with innovative new strategies to target specific markets. With over 300 author publications, many of who have been featured in Time Magazine and The Wall Street Journal, Black Card Books provides both publishing support and training for new and veteran authors.
Media Contact
Company Name: Black Card Books
Contact Person: Charmaine Valarde
Email: charm@blackcardbooks.com
Phone: +1-646-530-0189
Country: Canada
Website: http://blackcardbooks.com