Wellington, New Zealand – On September 1 2016, Artem Muravev launched an Indiegogo campaign for 8 Seconds Glasses, a new advanced system to help users avoid damaging eye strain, lower the risk of visual dysfunction and reduce wrinkles.
"Working in front of a computer dangerously strains the eyes," Muravev explains, "Our product is the only solution that focuses on internal eye muscles, solving the problem of eye strain at the source. Existing systems provide only external massage and are therefore limited. Our system also features soft elements of light therapy and a smartphone-based visual acuity test."
8 Seconds Glasses are specially designed demagnification lenses that let your eyes look farther away, giving them a break when you looking at a screen at close range all day. This system is lightweight, made of high quality plastic, durable, and comfortable to wear due to a soft cushion that fits around the face. 8 Second Glasses are made to adjust to your face and nose so they fit on you perfectly, and come with programmable colors and light therapy to help you relax, calm down, or wake up.
You can even program 8 Seconds Glasses to remind you when it is time to exercise your eyes and give them a well-deserved break! The glasses tell you when it's time to train your eyes by blinking and making a musical sound, with silent options for quiet offices. The easy to use mobile app lets you test your visual acuity and keep track of your progress as you go.
"We're a team of perfectionists. Thanks to the range and depth of specialized knowledge within our team, we've put together prototypes that are very close to the industrial product design. Because we're striving to create something that is not only functional but nice and durable, we've already faced and overcome many challenges during the development stage," says the team, "By becoming a backer, you are not simply buying a product – you are deciding to take part in an adventure and become part of the team."
In exchange for pledging to the project, backers can gain access to a variety of rewards including a t-shirt with the 8 Seconds logo for $30, one pair of 8 Seconds Glasses for $157, and more. Backers can also pledge $274 to receive two pairs of 8 Seconds Glasses, $381 for three pairs, or $1,016 for an office pack with eight pairs of 8 Second glasses!
For more information, please visit the Indiegogo page here or contact the creator below.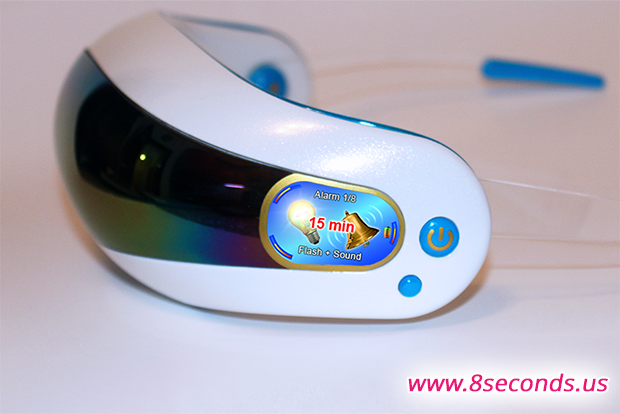 Distributed by CrowdfundingPR
Media Contact
Company Name: 8 Seconds Glasses
Contact Person: Artem Muravev
Email: support@8seconds.us
Country: New Zealand
Website: https://www.indiegogo.com/projects/8-seconds-glasses-computer