Michael Hamilton, Owner of Uplift Health and Wellness was recently interviewed by Business Innovators / California Business Mavericks Magazine about how he helps healing injuries through kinesthesiology.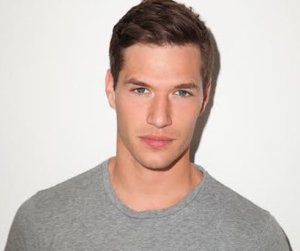 West Hollywood, Sept 20, 2016 – In a recent interview with Beverly Boyko, President of Optima Publishing and California Business Mavericks, Michael Hamilton owner of Uplift Health and Wellness discussed wellness, body work and health.
Michael Hamilton started dancing professionally at the tender age of 10. Michael later moved on to join the Maine State Ballet at 14. Unfortunately, during a closed dress rehearsal Michael strained his hamstring before going into a full season of The Nutcracker. Thankfully, the onsite Dr. helped and guided him through his injury till he was able to relax the injury and continue without missing a show.
During the interview, Hamilton stated, "As a result of that injury, I realized the power of body work, and/or kinesthesiology. I learnt just how much people are unaware of how things affect their bodies. Further, they are unaware of how their bodies change their entire experience. They compartmentalize their life and their body and then they just keep going."
According to Hamilton, "My philosophy is where you are; you have to put all your focus on that moment. Do what you're doing. Don't be all over in your mind with expectations, doubts and disappointments already in the way of you and the person you're hopefully learning from. Even if it doesn't go the way you wanted it to, you have to be okay with that and listen to that. Don't be so hard on yourself. Don't turn healing into just a continuation of self-punishment, which is what we do in our lives a lot, unfortunately. Just feeling like you have to…everything is an obligation, you know? I don't want your healing to be an obligation. I want your healing to be a gift you feel you're worthy of."
Media Contact
Company Name: CALIFORNIA BUSINESS MAVERICKS
Contact Person: Beverly Boyko
Email: beverly@californiabusinessmavericks.com
Phone: 844-253-4541
Country: United States
Website: http://californiabusinessmavericks.com