Since Fosjoas K5 standing up electric scooter appeared on the stage of new product release conference, it has attracted many travelers. The novel appearance, triple folding system, replaceable battery unit, high-efficiency USB connector and some other vanguard designs make many travelers believe it the best travel transport. It opens a new chapter for traveling.
What tool can be used as travel transport? I personally think it had better offer comfortable riding experience, high riding safety and long range. The arrival of Fosjoas K5 standing up electric scooter can do a lot more. It opens a brand-new chapter for traveling and it gives people a totally different travel. Then, the following is going to unveil Fosjoas K5 standing up electric scooter.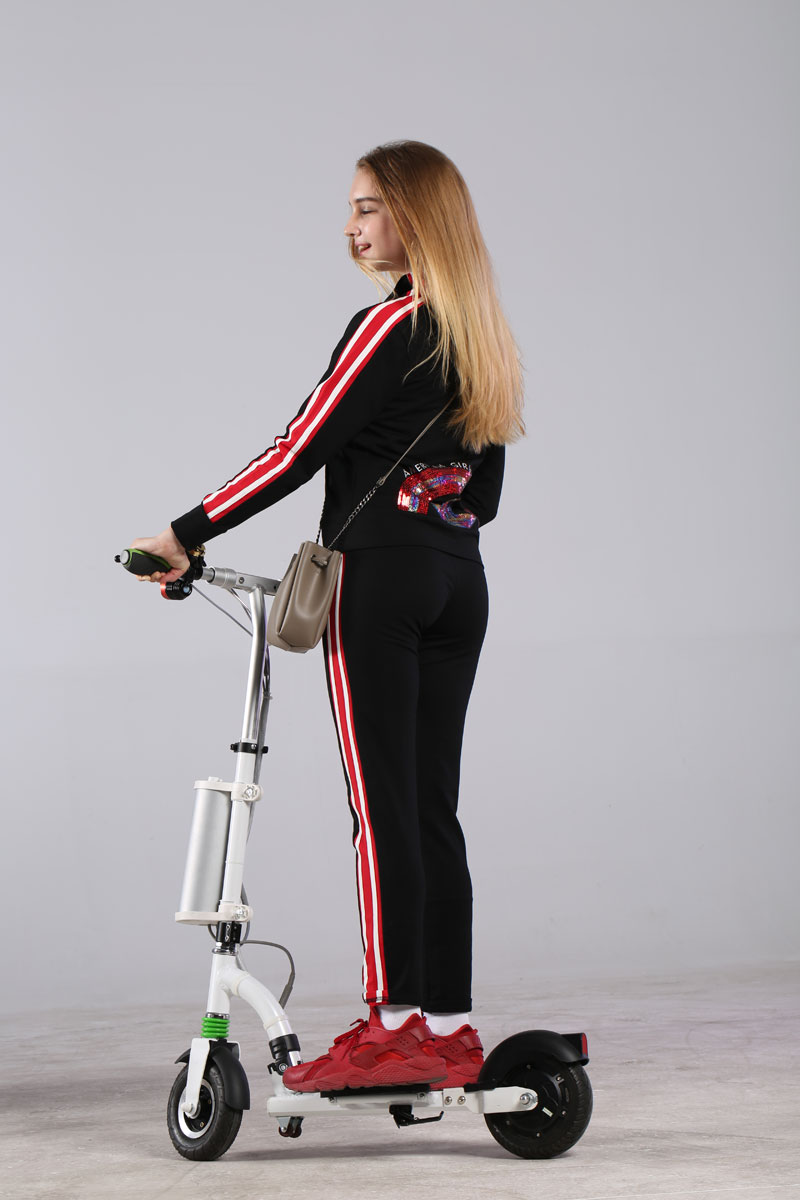 The appearance of Fosjoas K5 two-wheeled electric scooter is spotless, which is concise but never simple. The handlebars and pedals are made from high-quality and soft materials. Therefore, they offer people comfortable feel to hands and feet. The front-standing riding mode obviously reduces the fatigue caused by long-time riding. Adjustable operating arm and two exquisite tyres make Fosjoas K5 two-wheeled electric scooter unmatched. The triple folding system paves the way for it to enter elevator, subway, bus, trunk or even suitcase conveniently. This system largely widens the application range of Fosjoas K5 scooter.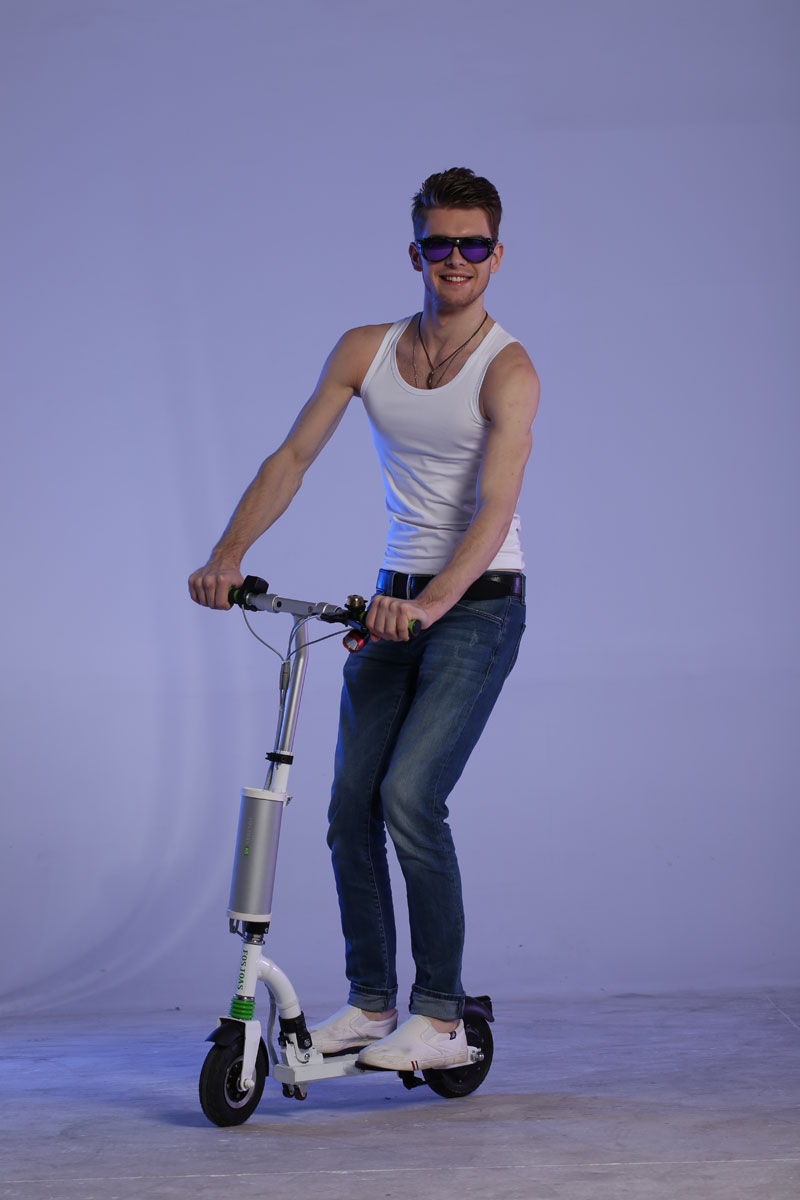 Besides comfortable riding experience, Fosjoas K5 electric scooter also offers high riding safety, which benefits from brake auxiliary system. Such a system can fortify brake strength according to the speed and intensity of brake in emergency. Then, the stopping distance can be effectively shortened, which largely lowers traffic accidents and protects the personal safety of traveler. At the same time, Fosjoas K5 electric scooter has another two advantages that make many travelers have no reason to refuse it. The one is modular battery unit and the other is high-efficiency USB connector. The former ensures unlimited range as long as travelers take enough spare batteries. If the battery runs out, it can be replaced by another one. When it comes to the latter, it ensures the enough electricity of travelers' electronic devices, such as cell phone, digital camera or laptop. In the near future, Fosjoas K5 electric scooter will become the mainstream of traveling.
Media Contact
Company Name: Moben Intl (England) Co., Limited
Contact Person: Jason
Email: moben@fosjoas.com
Phone: +86-755-83777600
State: London
Country: United Kingdom
Website: http://www.fosjoas.com/