Tina Greer, Author of "GROW INTO YOUR GREATNESS!" was the featured guest on Business Innovators Radio with host Stewart Andrew Alexander, talking about how to succeed in business by identifying your passion and purpose.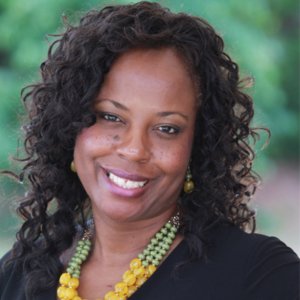 On a recent episode of Business Innovators Radio with Stewart Andrew Alexander, Tina Greer, Author of "GROW INTO YOUR GREATNESS!: Designed to Encourage, Uplift and Inspire", discussed how women entrepreneurs can succeed in business by identifying their true passion and purpose and then cultivating it into a sustainable financial lifestyle.
According to Greer, 'Grow Into Your Greatness!' was written to encourage, uplift, and inspire the reader to be the best they can be. It gives them very practical solutions to wake up their gifts and talents. It affirms the reader stating they are special and can achieve greatness!"
Greer adds, "The first thing a lot of women entrepreneurs have to do even before they get started, is having a proper mindset for success in business. They have to be open to new opportunities, ideals and concepts."
When host Stewart Andrew Alexander asked, how can the women she works with adapt and stay relevant in a world where things change so rapidly, Greer answered, "With the industry as it is, they have to be able to adapt to constant changes going on around them. I truly believe that if they have a mindset of thinking outside the box, and thinking of ways to enhance what they are currently doing, and what they need to do in order to stay relevant in today's society, they will position themselves to be more successful in their business ventures."
During the Interview Greer shared her thoughts on how important it is for for female entrepreneurs wanting to be the best they can be to feel worthy of themselves, explaining, "Feeling worthy of ourselves is really about the valuation we put on the gifts and talents we have. We have to have the confidence that we can achieve our dreams and goals and to know that whatever we bring to the table, there is someone out there looking for us."
Tina Greer is a Business Growth Strategist, Speaker, and Certified Life Coach (CLC) and considered a leading authority when it comes to inspiring women entrepreneurs to be the best they can be which reflects in her book, "GROW INTO YOUR GREATNESS!"
The interview concluded with Greer saying, "I would encourage everyone to do a self-evaluation of where they're currently at and where they want to be and really take a hard look at themselves and ask, "Am I being the best person that I want to be at this moment? What can I do to maximize my business? Do I need more professional development? Do I need to hire a coach? Do I need to study more? What do I have my hands on now, that I can enhance in order to grow into my greatness?"
To listen to the full interview on Business Innovators Radio, visit: http://businessinnovatorsradio.com/tina-greer-grow-into-your-greatness-designed-to-encourage-uplift-and-inspire.
To learn more about Tina Greer, please visit http://TinaGreer.com
Media Contact
Company Name: Publishing Media Professionals
Contact Person: Stewart Andrew Alexander
Email: Stewart@PublishingMediaProfessionals.com
Phone: (646)233-3030
Country: United States
Website: http://PublishingMediaProfessionals.com