Shanghai Metal Corporation is a company that is based in Shanghai and is involved in manufacture and supply of a wide number of tools and equipment needed at different industries.
Machines and tools are an important material that drives the operations of various industries. For instance, construction industry needs a lot of raw materials that helps in completing the structure and making it robust. Over the years, the kind of products available has seen a vast transformation in terms of options and capabilities. One company that is a known name among the popular manufacturing companies in China and is involved in producing a vast number of construction materials is Shanghai Metal Corporation. The company has been operating since 1980 and has a team of well-qualified and trained professionals. The R&D team is involved in producing highly effective tools as per the changing needs and requirements. The ERW pipe for oil pipeline is among the popular products that is manufactured at the units of the company and exported to a number of clients across the world.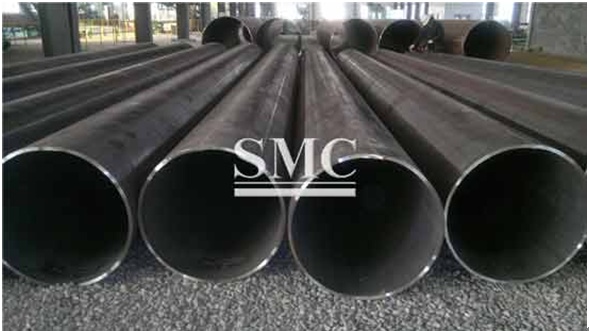 These pipes that stand for Electric Resistance Welded Pipe features cost efficient as well as very close tolerance level for wall thickness. If one compares the quality with steel pipes, the quality is much better and is capable of lasting for years. The ERW steel pipe is also available with the company and fit for different needs as well. They undergo tough quality control measures and is made using top notch raw materials. Other products that the company offers as a part of construction industry supply includes the steel bridges, grating, racks, structures and more. The products are available at the website and comes with detailed descriptions. To facilitate the customer in understanding the kind of product that is on offer, the company offers high quality images on every product page. Additionally, a customer can reach out to the company using any of the contact options mentioned on their website.
Among the popular products that is made by the company and exported to European continents as well as the USA, the welded pipe for oil pipeline is highly in demand. The product is made up of robust raw materials and is made to long really last. It is available in different dimensions and thickness. A customer may place a custom requirement after a thorough consultation with the experts at the company. Backed by advanced technology and supported by effective packing mechanism, these products not only reach in the safest condition possible to any part of the globe but also last for a considerable period of time.
About Shanghai Metal Corporation
Shanghai Metal Corporation is a company based in China and is involved in production of a vast number products for contrition and other industries. The company caters to customers from across the planet and has been in business for over 3.5 decades. For more information or to place an order, customers can visit their website.
Media Contact
Company Name: Shanghai Metal Corporation
Contact Person: Shanghai Metal
Email: sales@shanghaimetal.com
Phone: +86 21-5830 9368
State: Shanghai
Country: China
Website: http://www.shanghaimetal.com