Winning Adaptive Sales: Accelerate Your Success by Leading With Insights Authored by Lee Hicks hits #1 on the Amazon.com Entrepreneurship & Small Business Best Sellers List.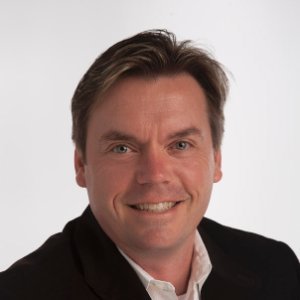 Lee Hicks, an Atlanta-based entrepreneur, consultant, speaker, author and philanthropist, hit #1 on the Amazon.com Entrepreneurship & Small Business Best Sellers List on December 8, 2016 for the release of Winning Adaptive Sales. The book also ranked #7 in the Small Business category and #9 in Advertising.
In Winning Adaptive Sales, Hicks, a natural-born coach, leader, and teacher conveys tactics for sales people to take control in transforming their career in sales in order to live a "Yes You Can" life.
"You can lift your expectations higher when you expect more from your organization and yourself. You can reinvent yourself and your organization and achieve more than ever in your career. You can change your world", Hicks declared.
Winning Adaptive Sales teaches how to adapt to the new reality of sales in an ever changing, fast paced and booming online marketplace. It is 'adapt or die' as far as Hicks is concerned and his commitment to redeveloping the sales representative to an "others focused" Adaptive Sales Professional is at the heart of this best-selling book.
Hicks states, "Your customers are starving for leadership. They need you to know their industry. They need you to understand their business drivers and personal motivators. And if you don't connect with them, you're a product seller and not an Insight based solution provider. You will be marginalized and either technology or an 'Adaptive Sales Professional will replace you.".
Lee Hicks has been transforming professionals and organizations worldwide for over 29 years. As the Founder and CEO of Winning Adaptive Sales, an H2 Strategies, Company, Lee has created a "Leadership Network" of the most successful people and technologies behind the sales industry's new paradigm leading "Adaptive Sales" platform.
Lee's expertise has been utilized by some of the world's most recognizable brands including Newell Rubbermaid, Time Warner Cable, Joe Gibbs Racing, SAP, Polycom, Groupo Carso, Toshiba and many others.
As an internationally recognized leadership and sales expert, Lee has inspired thousands of leaders and sales professionals worldwide. Lee is a natural born coach, teacher and leader who loves to inspire and motivate clients with real-life examples, humorous anecdotes and time-tested principles that enable each client to live a "YES YOU CAN" life!
To learn more about Lee Hicks and Winning Adaptive Sales visit https://adaptivesales.com
Winning Adaptive Sales is available on Amazon.com in Hardcover https://www.amazon.com/Winning-Adaptive-Sales-Accelerate-Insights/dp/1599327740
Kindle at https://www.amazon.com/Winning-Adaptive-Sales-Accelerate-Insights-ebook/dp/B01LXCE62Q
Media Contact
Company Name: Global Authority Agency
Contact Person: Neil Howe
Email: Neil@TheAuthorityArchitect.com
Phone: 4044281399
Country: United States
Website: http://TheAuthorityArchitect.com