Gee Isa-al has hit the top of the charts on Amazon for multiple Business categories becoming a Best Seller with her newest book, Home at Last! .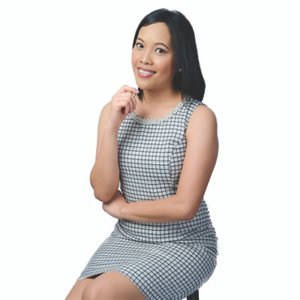 Gee Isa-al has stated that her mission in life as a personal finance consultant is to target and educate migrant workers on how to gain financial independence and to be good stewards of wealth. To this end, she is offering her latest book, Home At Last! – How Migrant Workers Can Retire Rich And Worry Free!, at No Charge for a limited time through her website.
The book offers easy ways to learn the practices that support financial independence. Isa-al offers four principles on which migrant workers can build a solid foundation of wealth as well as shift from working overseas to becoming overseas investors. She focuses on controlling losses, being aware of investment fraud, making money work for the investor 24 hours a day, developing the proper mindset for investing, managing unpredictable circumstances and how to gain the courage to become an entrepreneur rather than an employee.
According to Isa-al, "Many think that investing is about accumulating wealth and for rich people. The truth is it is for everyone. Investing is all about love. If you want to know why and learn how, read this book!" Isa-al notes that many migrant workers are away from their homes and families for extended periods of time; in her book, she discusses ways to get back home and to capitalize on the power of investing to stop being dependent on others.
For a limited time, Isa-al is offering a free copy of her book, Home at Last!, a $32 value, on her website at http://geeisaal.net. For more information or to obtain a free copy of the book, visit the website.
About Gee Isa-al: Geraldine Isa-al is a well-known writer and financial educator who earned her accountancy degree in Pamantasan ng Lungsod ng Maynila. For a time, she worked for a fire protection company in the Philippines, then joined an accounting firm in Singapore. After realizing that working abroad does not guarantee financial stability, she became an advocate for personal financial growth and investment. Today, she advises those who want to break the cycle of migrant work and build strong financial futures. She lives and works in Singapore and serves in a Catholic charismatic community called Light of Jesus Community Singapore.
Media Contact
Contact Person: Gee Isa-al
Email: gee@homelast.net
Phone: +65 86919357
Country: Singapore
Website: http://geeisaal.net