Joel Helfer, Talk Show Host of Main Street Mavericks Radio, launches new show spotlighting small business owners, CEO's and professionals who are unique and remarkable in their industry.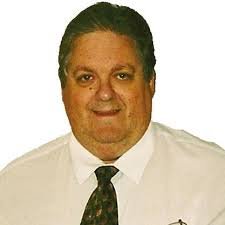 Joel Helfer, talk show host, along with Donna Gunter, Executive Producer, have launched Main Street Mavericks Radio. Main Street Mavericks Radio celebrates conversations with exceptional Main Street business owners who serve friends and neighbors in the local community. This show builds awareness of the importance of Main Street businesses across the nation because they are the places where people do business, make memories, and help communities thrive.
What makes this show unique from other radio shows is that Main Street Mavericks Radio leverages the expertise of highly-qualified business owners and professionals into a quality interview that positions the guest as an educator and advocate for their clients. The interview becomes a digital marketing asset for the guest. Using their proven Authority Advertising™ system, Main Street Mavericks Radio amplifies the interview to get maximum publicity and attention for their guests. This proven system generates new sales leads, more clients and increased revenue for the business owners.
The show can be heard on iTunes, iHeart Radio, Spreaker, Stitcher, YouTube, BlogTalk Radio, Business Innovators Radio Network, Main Street Mavericks.com, and episodes are shared via LinkedIn, Google+, Twitter, Facebook, websites, blogs, mobile phones and devices, and even on car radios.
Some of the recent guests include Paul Fioravanti, C-Suite Advisor from QORVAL; Nathan Hirsch, CEO and Founder of Freeup.com, a remote worker company; Matt Kinzelberg, a California-based computer expert of Kinzelberg Consulting; and Brandon Bing, a solar energy contractor from All American Solar, LLC.
Helfer said, "I'm excited to host this show and spotlight twenty-first century business owners, professionals and CEOs who understand the value of radio to get the attention and publicity every business needs. It's a currency more valuable than money!"
Matt Kinzelberg, a Pacific Palisades computer expert who solves technology problems for customers remotely so they never have to leave their home or office, said, "Joel is the real deal — knowledgeable, kind, easy to work with, and he delivers on his promises. We did a podcast together about my business and then he distributed it on multiple platforms. It will play a large part in my digital media marketing efforts and will be an asset. Five stars and two big thumbs up!"
To apply to be a show guest on Main Street Mavericks Radio, contact Helfer or Gunter at http://mainstreetmavericks.com/be-a-guest/ or schedule a call with Joel Helfer at www.meetme.so/joelhelfer
Media Contact
Company Name: Main Street Mavericks Radio
Contact Person: Joel Helfer
Email: jhelfer217@gmail.com
Phone: 407-656-2520
Country: United States
Website: http://www.MainStreetMavericks.com