Local Business Mavericks featuring Kathy Alfaro hits #1 on the Amazon.com Free Enterprise Best Sellers List.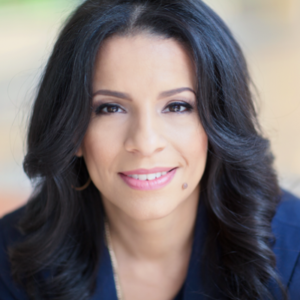 Business Advisor and Women Empowerment Coach, Kathy Alfaro, hit #1 on the Amazon.com Best Sellers List in the Free Enterprise category on February 6 2017 for the release of Local Business Mavericks – Volume 11. The book also ranked No. 2 in the Business Ethics category.
Local Business Mavericks Volume 11, is a compilation of 1-on-1 conversations with some of the top entrepreneurs in their industry. Each contributing author reveals their strategies for helping overcome the toughest obstacles standing in the way of their customers success.
Kathy states, "The foundation of a business is built on two pillars, which is also the heart of the business; the product/service and the clients. However, to interconnect the two pillars, a business requires a system that continues building clients and providing the clients with the product or service."
Kathy Alfaro, Breaking through fear and the unknown when starting a business is something some women struggle with that is where business coach Kathy Alfaro comes into play. She has strived to empower women to break through their fears and achieve their business goals. Throughout her career in the corporate and business field, Kathy has learned all the key components in making a business a success. She has worked in many aspects of the field and gained the skills necessary to provide her clients with expert knowledge and understanding when handling their business start-ups and support systems. In this chapter, Kathy Alfaro discusses her roles as a business coach and how she works with women, to provide the best possible care she can offer. She discusses what it means to be a coach and help women achieve their dreams.
To learn more about Kathy Alfaro visit: www.kathyalfaro.com
Local Business Mavericks Volume 11 is available on Amazon.com Kindle at http://www.amazon.com
Media Contact
Company Name: Incite Media Agency
Contact Person: Alicia Dibrell
Email: awilliams@inciteauthority.com
Phone: 7022027939
Country: United States
Website: http://inciteauthority.com