Düsseldorf, Germany – Co-founders Anthony Filipiak and Pascal Buchen are excited to announce that their crowdfunding campaign for ProtectPax, an invisible protector for smartphones and all other glass surfaces, has reached more than half of its $20,000 funding goal on Indiegogo with a month left to go.
"Do you own a smartphone or tablet? If so, you have probably thought about how you can protect it from ugly scratches and other display damages," says the Buchen, "Many smartphone users are disappointed when they find out that screen protectors and tempered glass do not protect the sensitive glass as well as they would have expected. Our frustrations, the same as yours, led us to search for a better solution: welcome to the liquid glass revolution."
Pascal Buchen's fascination with technology began at an early age. Born in Germany, he grew up with computers and mobile phones, quickly becoming interested smartphones. As a student, he performed comprehensive research on all aspects of smartphone usage and entered the market in 2007.
Buchen was convinced of the usefulness of the smartphones from early on and today they have a worldwide market penetration of 99%! After becoming a mobile phone dealer, he quickly identified the problem of broken displays and intensively sought out a solution. He finally found what he was looking for when he discovered nanotechnology and the use of liquid glass.
Various tests soon revealed the solution of liquid glass could protect a wide array of glass displays. Convinced that this discovery could change the lives of smartphone users everywhere, Pascal founded the company ProtectPax. Over 50,000 pre-orders later and a positive rating of 95%, this product speaks for itself.
"With the practical help of liquid glass nanotechnology, not only can you protect your high-quality mobile phone or tablet from cracks and scratches in the glass," Filipiak explains, "If you have a smartwatch, a regular watch or you wear glasses, the pack of liquid glass can be used to protect these items as well. The same applies to TV screens, navigation system monitors, laptop- and eBook reader screens, and digital cameras."
In exchange for pledging to the project, backers can gain access to a variety of rewards including a single ProtectPax good for smaller surfaces for as little as $15, a two-pack for $19, and more. Backers can pledge $49 for a family pack that protects up to five devices or $89 for a pack of ten. The team also has several reward options available to resellers.
For more information, please visit the Indiegogo page here or contact the creator below.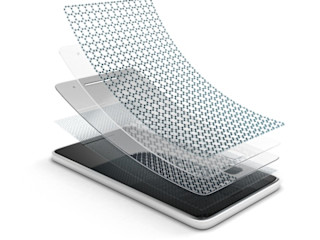 Distributed by CrowdfundingPR
Media Contact
Company Name: ProtectPax
Contact Person: Anthony Filipiak
Email: info@protect-pax.de
Country: Germany
Website: https://www.indiegogo.com/projects/worlds-best-invisible-smartphone-protection-iphone#/