Best Selling Author of "Online Video Works: 30 Ways in 30 Days," Janet Vasil of Vasil Media Group confirms selection as media trainer for graduate business students.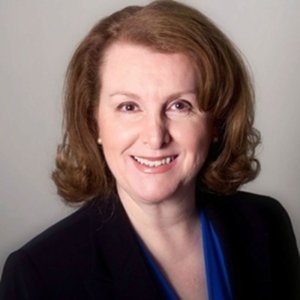 Janet Vasil of Vasil Media Group was selected to media train MBA students as part of the prestigious University of Pennsylvania Wharton School communication curriculum during the Spring 2017 semester.
"I am excited to have the opportunity to help these engaging and personable young men and women become more media savvy and media ready," says Vasil.
In January 2017, Aaron Ralph Thomas, Founder and CEO of Your World Productions, Inc. announced his collaboration with Vasil and Marta Countess of Countess Communications, selecting them to conduct live media training sessions for groups and individuals as part of his company's expanded consulting services.
Your World Productions Inc., has provided video production consulting and teleprompter services to the University of Pennsylvania Wharton School MBA program in Philadelphia since 2010 and in 2015 expanded its teleprompter services to support executive MBA students at the University of Pennsylvania Wharton School in San Francisco, as well as Philadelphia.
Vasil and Countess are former award-winning broadcast journalists who have produced thousands of hours of television and video programming. They have worked with professional on-camera talent, celebrities, government leaders, business professionals and corporate executives to polish their media presence.
The Wharton School of the University of Pennsylvania located in Philadelphia, Pennsylvania was established as the world's first collegiate business school in 1881 and consistently ranks among the top business schools in the country with 95,000 Alumni and 79 Alumni Clubs spread across 153 countries.
The Wharton MBA Communication Program is designed to prepare graduate students for the communication challenges they will face as business and community leaders. As Wharton's website states, "The need for future business leaders to be effective communicators has never been greater. Business and community leaders are evaluated in many different communication genres — speeches, webcasts, media interviews, video conferences, podcasts, blog posts, emails, memos, opinion pieces and tweets, all offering both opportunities and risks."
About Janet Vasil
Janet Vasil is the Founder of Vasil Media Group | Your Media Moment and Beyond specializing in brand journalism, media training, corporate video production and digital media strategy. Janet helps individuals and organizations, especially medical, health and wellness professionals, tell their brand stories to Become the Media and Get Seen, Get Heard and Get Clients.
Janet is a multi-award-winning, EMMY®-nominated Journalist, Best Selling Author and Speaker. Her work has been seen on ABC, CBS, NBC, FOX and PBS TV stations across the US, CNN and other cable networks, plus on WebMD & dozens of major media and news websites worldwide.
Find out more at http://www.VasilMediaGroup.com
Media Contact
Company Name: Vasil Media Group
Contact Person: Janet Vasil
Email: info@vasilmediagroup.com
Phone: 215.717.7227
Country: United States
Website: http://www.VasilMediaGroup.com