Fosjoas has gained the momentum and is ameliorating the current 2-wheeled electric scooter to stimulate the expansion of its business. Being the graded version of V9, U3 still has its own characteristics. And K3 is the first sitting-posture electric scooter.
Falling in love with riding is much easier than what you have imagined. As we know Fosjoas has rolled out the Fosjoas V9 two-wheeled electric scooter, the sector of scooter has been going through a sea change. The single- and twin-wheeled electric scooters are no longer dominating the market for scooter.
The whole market for scooter is ushering in a phase of double-wheels electric scooter. Based on V9, Fosjoas pushed out other two models: K3 and U3 that create a different market for scooter. The sector has entered the phase of the two wheel electric scooter.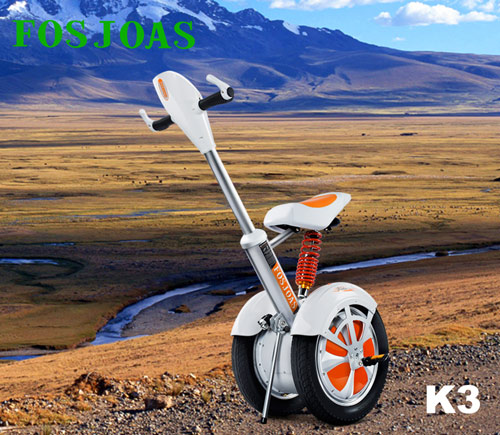 Being the upgraded version of V9, Fosjoas U3 standing up electric scooter still has its own characteristics. The built-in battery group is by far more powerful than that in V9, which offers a longer range on a full charge.
U3 is positioned as the personal all-terrain vehicle, aka ATV that is suitable for every group of people. It can overcome any tough terrains. The types of the two model imply that the sector is going through an unprecedented change.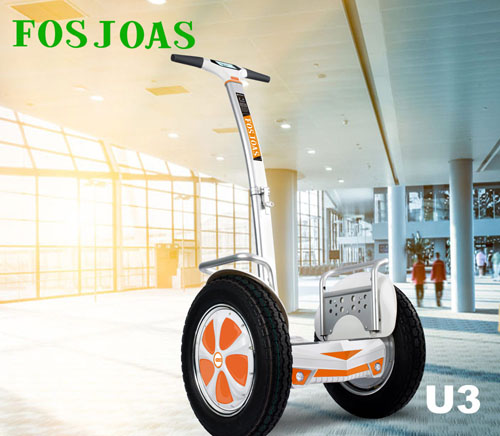 Fosjoas K3 was completely different from any previous one in design and technology. It is the first one realizing sitting ride mode and it places a great emphasis on the ability to cover a long-distance trip. K3 is another innovation as it realises the function of connecting mobile phone and K3 two wheel saddle-equipped scooter via App, which is freely downloaded from online. On the App of mobile phone, one could lock or unlock his K3. At the same time, the embedded GPS could accurately locate his K3, which reassure the owner of theft.
Both U3 and K3 electric mobility scooters imply that the sector is going through an unprecedented change. There is also a sanguine interpretation that a host of opportunities open up to Fosjoas. To make electric scooters a universal vehicle in the market, there is still a long way to go, but Fosjoas will never cease its pace.
Media Contact
Company Name: Moben Intl (England) Co., Limited
Contact Person: Jason
Email: moben@fosjoas.com
Phone: +86-755-83777600
City: London
Country: United Kingdom
Website: http://www.fosjoas.com/