On the base of V6, a tiny change was brought into the structure of one-wheel electric scooter, and V5 was invented. It is regarded as a sheer ground-breaking creation. Enjoying the excellent balance and being easier to use, the V5 mini self-balancing scooter with bright colours earned great popularities.
It is a great stride to transform from the single wheeler into the twin wheeler. Thanks to its design, the latter one enjoys excellent balance and seems easier to use. Hence, it is no wonder that Fosjoas twin-wheeled electric scooter turns to be the darling of tyros. V5 twin-wheeled electric scooter is known for its cute design and bright colour. Being efficient and portable, V5 intelligent electric scooter can be conveniently carried to metro, office, classroom or shopping mall, and be stored with ease into car truck and working places, making a seamless point to point connection achievable, and enjoyable.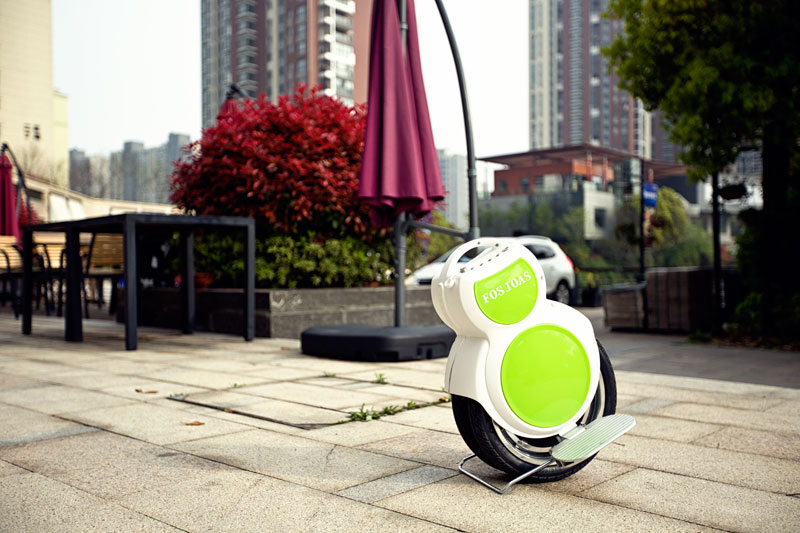 Being the latest version of twin-wheeled electric scooter and featured by a flashy stylish appearance, Fosjoas V5 keeps the merits of former V2 and V3, with wide terrain adaptability and fantastic long range capacity, and upgraded powerful motor and more advanced sensor control system. There is no doubt that V5 is the ultimate version of Fosjoas twin-wheel vehicle. The colourful cushion pads not only add more personality to the unit, but also offer more protection for the legs. The pads are replaceable with different colours available for your taste. V5 intelligent self-balancing scooters comes with a kickstand to park anywhere, at any time. It can also be removed easily to suit your need. It is sturdy enough for daily commute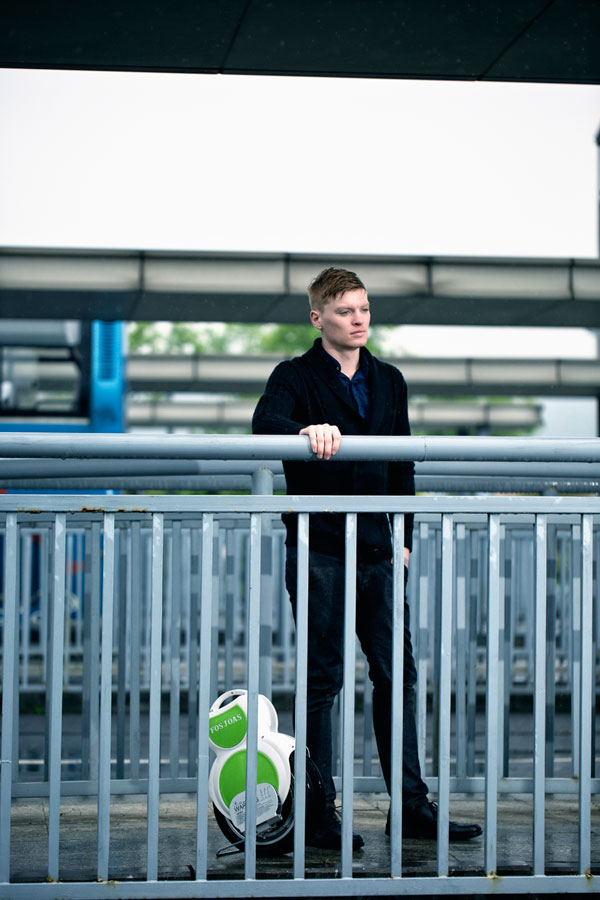 There are several important parameters about V5, which needs to be learned. It only takes 5 minutes to master, stable and fun to ride, due to the twin wheel design. With a single charge, V5 can reach a long range and fast charge in 90-120 mins. Powerful and silent motor mounted on V5 electric self-balancing scooter tackles tough terrains and uphill (up to 15 degree). Powered by certificated branded Lithium-ion batteries, it is 100% free of battery failure. Also, the safety is secured by over speed control and systematic protection mechanism. Fosjoas V5 twin-wheeled electric scooter with bright colours is worth people's attention.
Media Contact
Company Name: Moben Intl (England) Co., Limited
Contact Person: Jason
Email: moben@fosjoas.com
Phone: +86-755-83777600
City: London
Country: United Kingdom
Website: http://www.fosjoas.com/