Local Business Mavericks featuring Kristin Swarcheck hits #2 on the Amazon.com Free Enterprise Best Sellers List.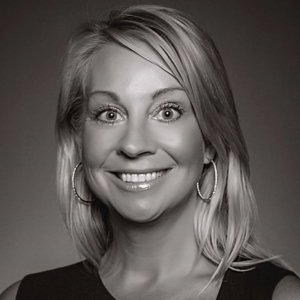 Business Success Coach and Transformation Catalyst, Kristin Swarcheck, hit #2 on the Amazon.com Category Best Sellers List on March 8, 2017 for the release of Local Business Mavericks. The book also ranked No. 3 in the Business Ethics category.
Local Business Mavericks Volume 12, is a compilation of 1on1 conversations with some of the top entrepreneurs in their industry. Each contributing author reveals their strategies for helping overcome the toughest obstacles standing in the way of their client's success.
Kristin states, "I work with entrepreneurs, coaches, and executives, and I help them go inside and find out who they truly are. It might be for the first time ever because, a lot of times, we live our life unconsciously and are not fully aware of our authentic self. My zone of genius is to help busy professionals and entrepreneurs master success, to break out of their analysis paralysis, and to learn how to take imperfect action to make small incremental steps daily to transform their life and business. A lot of times entrepreneurs become caught up in all their to do's, the multitude of things they have on their plate, and they become overwhelmed and stuck. A lot of the work that I do allows them to free themselves from that mindset, start executing immediately, and experience results, which begins to transform their business immediately."
Kristin Swarcheck, M.Ed., CPC, ELI-MP is a transformation powerhouse whose mission is to help high profile professionals and entrepreneurs exchange their overachieving personalities for true inner alignment so they can avoid burnout, thrive with ease and become an example of epic living, abundant success and true prosperity.
Kristin is also an acclaimed energy leadership expert, international empowerment speaker and syndicated radio show host on Voice America. Her cutting-edge transformational techniques enable her clients to consciously recognize when they're reacting to life's circumstances, even in the most challenging moments, and respond from a place of expanded awareness.
She believes, "We live in a world saturated with fear, but the light within you can shine so brightly that the darkness will disappear."
Local Business Mavericks Volume 12 is available on Amazon.com Kindle at http://www.amazon.com
Kristin Swarcheck, M.Ed., CPC, ELI-MP
610-425-2440
www.kristinswarcheck.com
kristin@leadtoprosper.com
https://www.facebook.com/kristin.swarcheck
https://www.linkedin.com/in/kristin-swarcheck-m-ed-cpc-eli-mp-959332/
Media Contact
Company Name: Incite Media
Contact Person: Alicia Dibrell
Email: awilliams@inciteauthority.com
Phone: 7022027939
Country: United States
Website: http://inciteauthority.com