SHANG Forbes, a talented comedian is excited to announce his comedy show to the general public slated to hold at The Comedy Zone, Clayton, NC. SHANG will be performing live and this time, he is set to unleash his talent at its peak that will be leaving the audience rolling with laughter.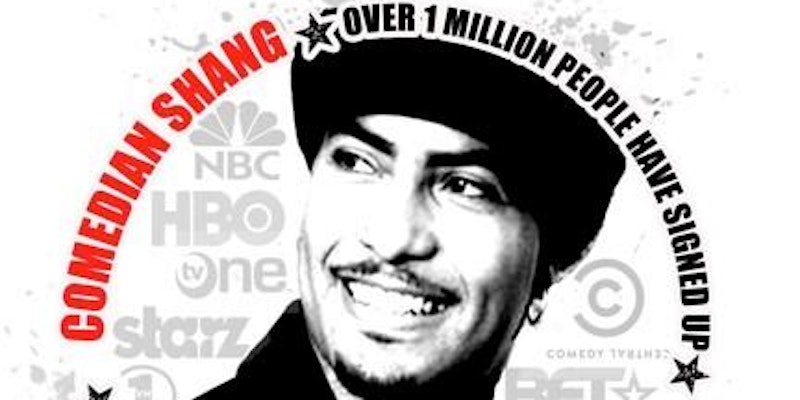 DVD VERDICT says: "This guy kills, leaving the audience rolling!"
The LA TIMES says: "Provocative, Edgy, Political and Extremely Funny."
The Comedy Zone, Clayton, NC is more than just a comedy club with SHANG on the stage. It promises to be the best night out in Clayton.
About SHANG Forbes
SHANG Forbes is a famous comedian who has received more than 1.8 million sign ups. He has been to and performed at several shows including; 2 BET'S Comic View Specials, STARZ 1st Amendment, ABC'S Comic's Unleashed, NBC'S "Heroes", CBS'S "CSI", and Comedy Central, etc. He is also being featured in a new show called Kamkazee Comedy on FUELTV.
SHANG Forbes is a transplanted New Yorker whose carefully nurtured evolution from stand-up comedy to socio-political satire gives heavy flight to the spoken and outspoken word.
About The Comedy Zone Clayton NC
A Full Service Comedy Theater and Special Event facility. Plus, a full bar and restaurant. Featuring local and national comics. Karaoke is hosted on Friday nights. Located at 8928 US 70 West Suite 500, Clayton, NC 27520.
More Information
To Get TICKETS, go to shangcomedyzoneclayton.eventbrite.com or call the Box Office 919-243-2547 The Comedy Show will be happening live at The Comedy Zone Clayton, North Carolina 8928 US 70 West Suite 500, Friday, April 14th 8PM and 10PM. Tickets are available at $15 when you pay in advance and $20 at the door.
Come and enjoy a fun filled night with laughter, delicious foods and drinks. Do not miss this show for anything!
Media Contact
Company Name: The Comedy Zone Clayton NC
Contact Person: Media Manager
Email: editor@in2town.co.uk
Phone: 919-243-2547
City: Clayton
State: North Carolina
Country: United States
Website: shangcomedyzoneclayton.eventbrite.com