Dr. William Burden reached the Amazon Bestseller List with his new book, "Breast Augmentation With No Scar On The Breast." The book provides an overview of breast augmentation for women considering this procedure.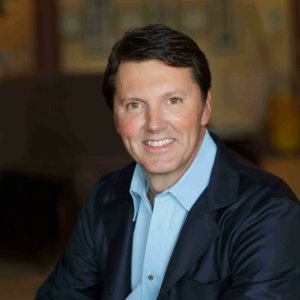 Dr. William Burden, MD, FACS, became an Amazon Bestselling Author with his new book, Breast Augmentation With No Scar On The Breast. Amazon listed the book at Number 1 among all Plastic Surgery books and also as the Number 1 Hot New Release in multiple categories.
Before having a consultation with a plastic surgeon, many women don't realize all of the various options and decisions that will need to be made in order to achieve their ideal breast shape and size. In his book, Burden provides information about breast augmentation options, focusing extensively on the No Scar on the Breast technique.
In Breast Augmentation With No Scar On The Breast, Burden provides some background on his research on a new approach to breast augmentation surgery using fiber optics that allowed for a smaller incision and accurate implant placement. One of the benefits with this approach is that the incision is made in the underarm area so no incision is made on the breast. His overview of the many options and choices to be made by women considering breast augmentation are covered in an easy to read Questions and Answer format. Topics covered include choice of incision location, implant placement, implant types, use of 3-D imaging to help visualize the expected outcome, and how to select a plastic surgeon for a breast augmentation procedure.
Burden said, "In my experience women are not as satisfied with their breast augmentation result when they are left with an undesirable scar on or underneath their breasts; however, when the scar is in the underarm area, they rarely comment on the scar since the scar is well hidden."
Breast Augmentation With No Scar On The Breast is available on Amazon in an eBook version at http://www.amazon.com/dp/B06XS9XYCZ. A paperback version will also be available in the near future.
Dr. William R. Burden, MD, FACS, is a Board Certified Plastic Surgeon, a Fellow of the American College of Surgeons and a member of the American Society of Plastic Surgeons. He is the founder and CEO of Destin Plastic Surgery in Destin, Florida and is also the founder of the Destin Surgery Center, housed in the same building.
During his fellowship in Plastic Surgery at the University of Florida, Burden worked with his professors to introduce endoscopic techniques in breast surgery and specialized microvascular techniques for breast and body reconstruction. He was one of the pioneers in researching the use of endoscopic or fiber optic technology for plastic surgery and saw the potential for use of this new technology to enable accurate placement of breast implants using an incision in the underarm area instead of on the breast.
To learn more about Dr. William Burden, visit http://www.ThePlasticDoc.com
Media Contact
Company Name: Nations Media Group
Contact Person: Bill Kopatich
Email: BillK@NationsMediaGroup.com
Phone: 704-625-0097
Country: United States
Website: http://www.NationsMediaGroup.com